Skip bins for building and construction waste.
Taking care of waste and rubbish is never fun. But while taking your home waste out may seem like a minor inconvenience, dealing with building and construction waste can seem like an impossible task.
Lucky for you, there are Mobile Skips, the best way to get rid of light construction waste. Whether you're doing a home renovation, some landscaping work, or just doing some spring cleaning, skip bins could be the way to go.
Read on for our guide on when to use skip bins for your projects, from the types of construction waste to the materials skip bins accept.
Taking care of waste and rubbish is never fun. But while taking your home waste out may seem like a minor inconvenience, dealing with building and construction waste can seem like an impossible task.
Thats really smart rubbish.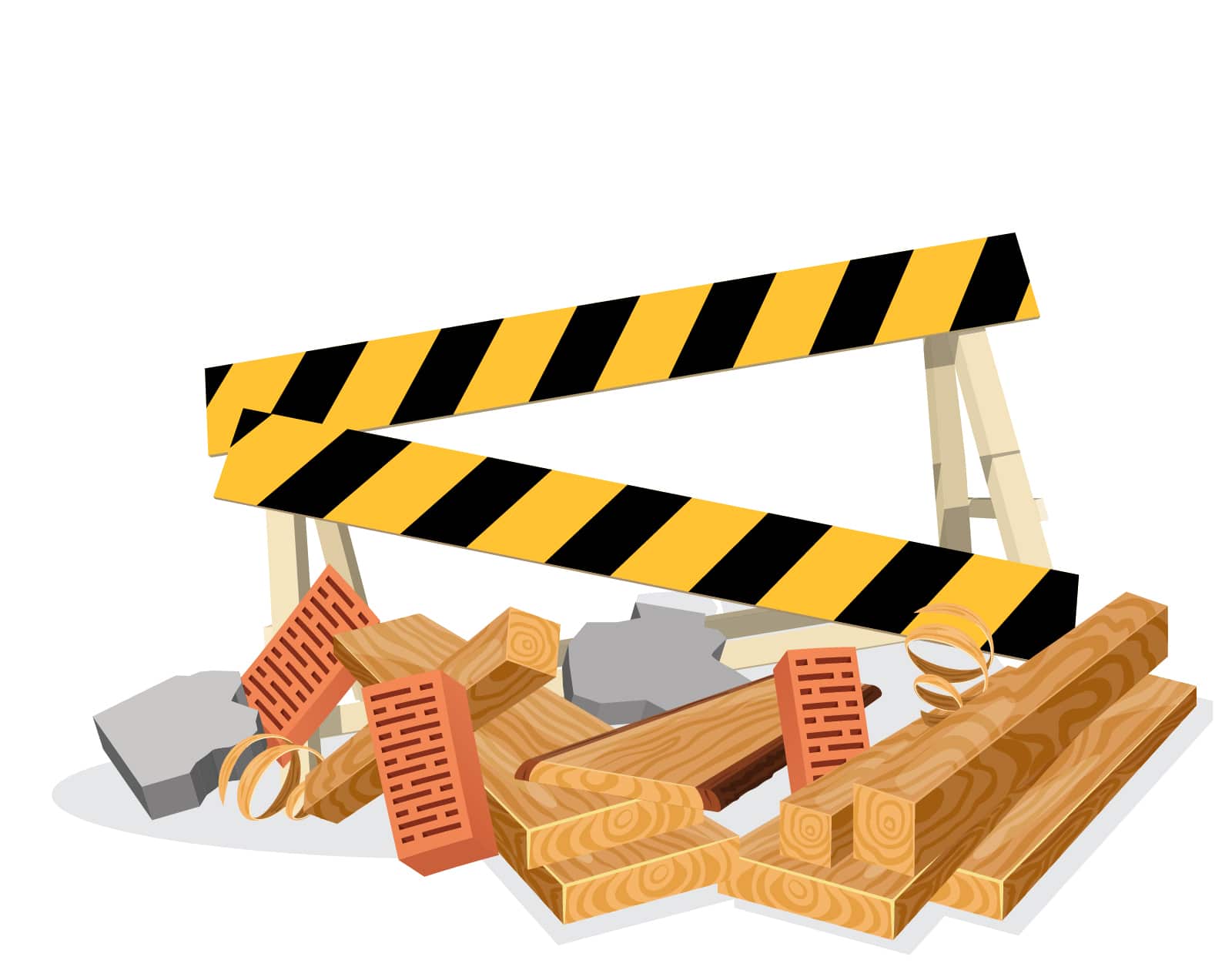 You're busy, you're ready, your time matters.
No more waiting for days, or getting stood up.

Things change, schedules change, bins should change.

You booked it, but you don't need it. So don't pay for it.
Types of construction waste.
The first thing to consider when deciding on whether to use skip bins is what kind of waste you need disposal of.
This is the most common type of construction waste or renovation waste, and it's what skip bins are perfect for. Light rubbish comes in a variety of categories.
General rubbish includes things such as furniture, timber, clothes and bedding, household materials, office junk, and electrical accessories. 
Light building rubbish can include carpet, glass, plaster drywall, copper, steel, wood building rubbish like old furniture, and other rubbish.
Green rubbish is generally what comes from landscaping projects, such as trees, branches, bushes, gardening waste, and grass clippings.
Even though these are all very different things, you can throw them all in the same skip bin, and the company will take care of the sorting.
Many skip bins will accept a small number of heavy materials, up to a certain weight amount. Our skip bins come with 500kg and 1000kg limits depending on the type.
Heavy stuff is mostly related to big construction projects, like bricks, steel, and concrete. Big landscaping projects can have huge weight materials as well, such as soil and sand. In general, our small skip bins can include one wheelbarrow of heavy materials, while our heavy skip bins can accommodate up to five wheelbarrows worth of the heavy stuff.
While skip bins will accept most kinds of rubbish, they don't take just anything. Hazardous materials that you wouldn't throw in your standard rubbish bins aren't accepted in skip bins either.
Hazardous materials include biological waste, batteries, paint, anything with asbestos, and most types of chemicals. This also includes anything that could potentially explode, such as petroleum, gas bottles and oils.
Now that you know the types of construction waste you can make a decision on whether to use skip bins. Divide your waste, or estimate your waste, into the above categories. It's also important to decide what materials you can recycle and won't need to get rid of.
If it seems like you have more waste than will be easy to handle yourself, it's time to hire a skip bin.
Getting your Mobile Skip bin.
If you've decided that skip bins are right for your construction project, you're already at the right place. 
General Household Rubbish:  Furniture, timber, clothes, household junk, office material, white goods.

Light Construction Waste

:

  Cabinetry, plasterboard, fittings, windows, flooring and doors.
Hazardous Materials:  Asbestos, chemicals, poisons, batteries, paint, food & biological waste.
Heavy Stuff: 

100% Sand, Soil, Bricks and Concrete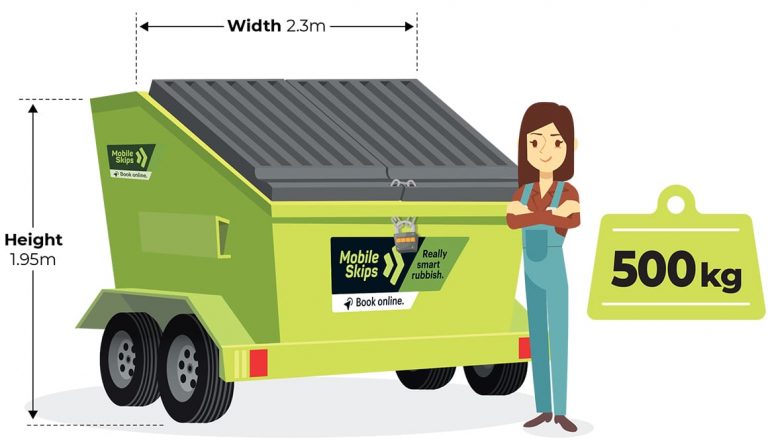 4 cubic metres : Standard skip bins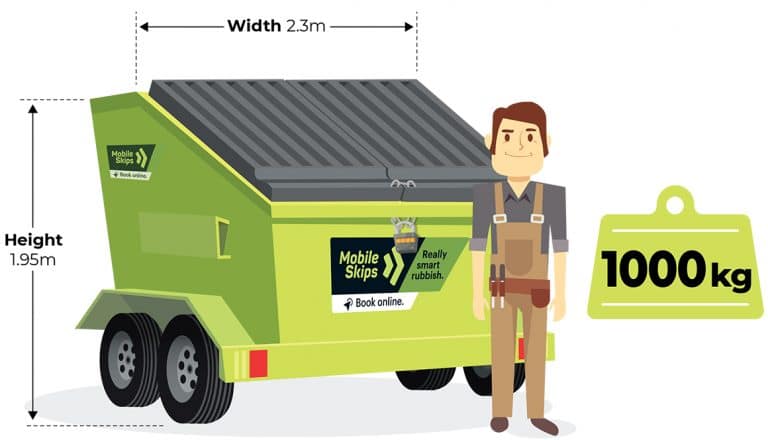 4 cubic metres : Heavy skip bins
Related articles about builders and renovations waste and rubbish.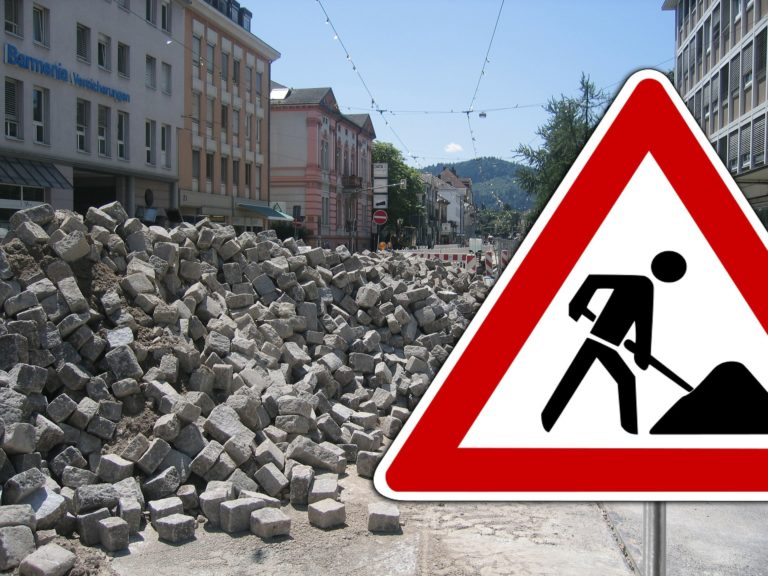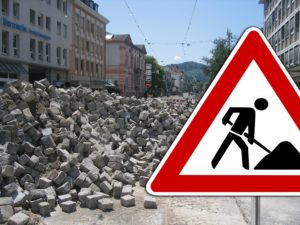 Management is an all-encompassing sphere, and we can't let waste disposal go unnoticed.  Being the environment-driven, magnificent country that it is, Australia has always prioritised sustainable building and development. However, doesn't construction waste seem like a lot to take on?
Read More »