Skip bin hire Bankstown without the hassles @ Bunnings
That's really smart rubbish.

Skip bin hire that makes people happy in Bankstown and across Australia.
It's why over a thousand rubbish removal customers have reviewed our stellar service with a 5-star rating.
We're really sure you'll love our skip bins in Bankstown.
New to smart rubbish? We have you covered. We'll deliver it in 3 hours around Bankstown, you can change your order anytime, and even return the bin for free.

Order you skip bins online for delivery in just hours in Bankstown —where and when you want it.

When your skip bin hire plans unexpectedly change, so do we—and you'll get a free extension.

Change your mind about your skip hire —even after delivery—and we remove the bin with no fee.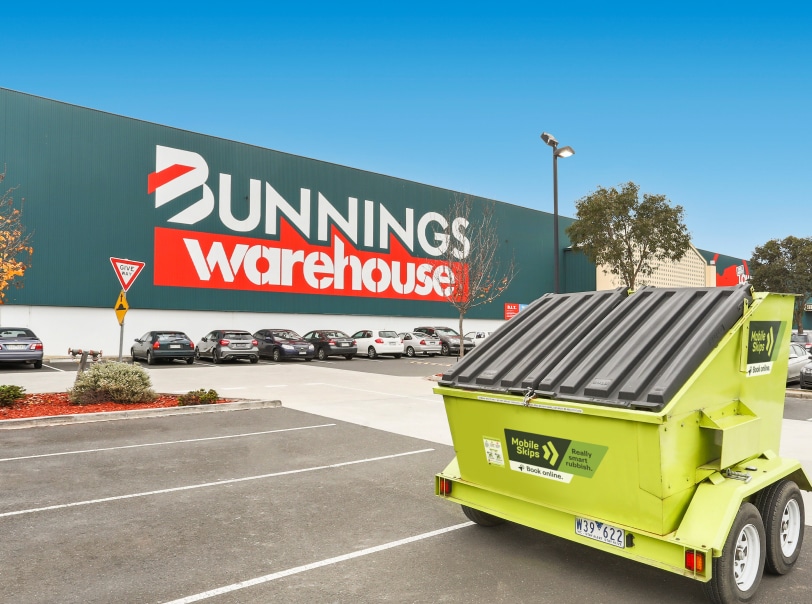 Two aussie brands walked into a carpark…
Not really. But we did partner with Bunnings to offer
Mobile Skips® in carparks all around Australia.
So if delivery's not your thing, you can
grab skip bins from Bunnings.
Smart rubbish removal starts here in Bankstown

Hire a skip online, 3-hour delivery in Bankstown, choose your ideal time-delivered on-time by friendly owner-operators.

Skip bin hire in Bankstown without permits, park anywhere, all rubbish, secure lids-change your booking anytime with no fees.

Bankstown skip bins at fixed-price, no surprises, big value-backed by national service and Bunnings.
Skip bins are not all created equal.
First we made really smart skip bins—then we made a service that's faster, fairer, and more flexible.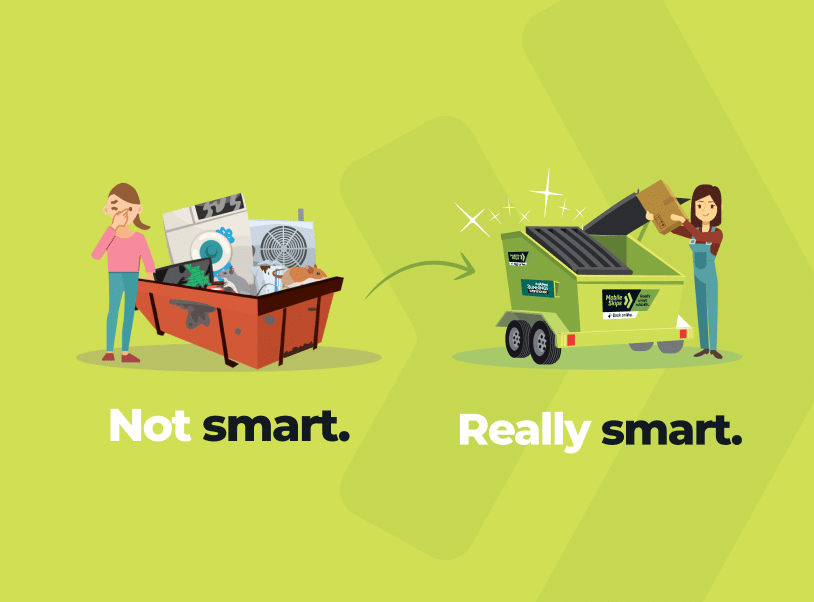 Hiring a skip shouldn't trash the planet.
Our rubbish removal is backed by environmentally responsible disposal—recycling instead of landfill.
We've partnered nationally with Bunnings including Bunnings Bankstown
We're affordbale, trustworthy, and in it for the long haul. That's why Bunnings choose us as official national skip bin hire partnersship and why our Mobile Skips are available for pickup all over the country.

Trade or commercial rubbish?
Our builders and trade customers get special treatment to make life easier.
Really smart rubbish makes clearing out a breeze.
Order online for a 3-hour delivery—you don't even have to be home during delivery.
From garage cleanouts to building rubbish, from household waste to green rubbish.
Street parking without permits, trailers save your driveway, and fit in garages and other tight spaces.
What makes our really smart skip bins tick?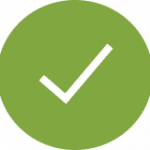 Really simple, really smart—our skip bins get into tight spaces with no driveway damage and no permits.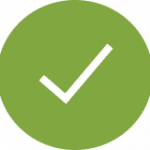 Lockable lids mean your skip bin is all yours—no hassles with random dumping or nosey neighbours!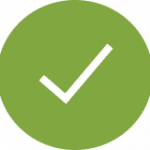 Don't let their neatness fool you—our 4 cubic meter skip bins take four full 6' x 4' trailer loads of rubbish.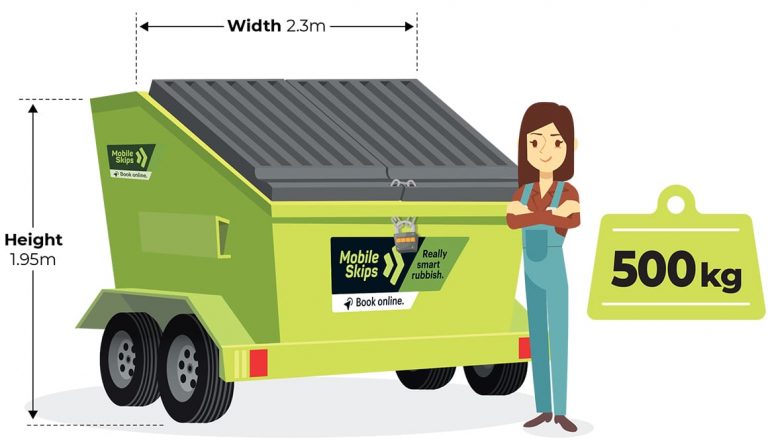 4 cubic metres : Standard skip bins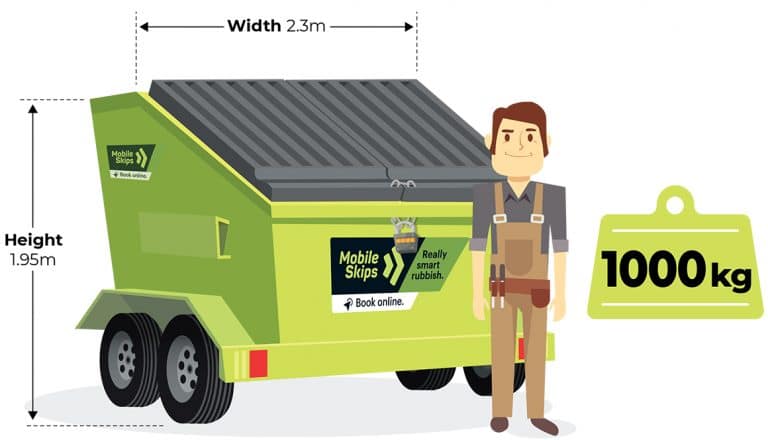 4 cubic metres : Heavy skip bins
Looking to clean up, need a skip bin to hire in Bankstown, Sydney
If you're looking to clean up your home, office or just have some rubbish you need to remove efficiently while being environmentally friendly then Mobile skips have the right skip bin hire solution for you.Forget having to wait around for a garbage collection service because we've just changed the way you look at skip bin hire.
Hiring Mobile Skip Bins, Sydney is the easiest and most efficient way to dispose of all your spring cleaning andhome renovation waste! At Mobile Skips, we can help you get rid of your rubbish problems quickly and with minimal effort.
Our garbage collection service will help ensure that your Australian home or work site remains neat,clean, and safe for all.
Yet, the most essential benefit skip bins offer is the maximum convenience! No more hauling around piles of rubbish in your personal truck. No more having to pay the regular pick up service to remove small chunks of it at a time. Instead, use the best trailer rental service out there.
Mobile Skips is the garbage collection service that will ensure your rubbish removal is a breeze!
Convenient and No Permit Hire Required!
Many Sydney councils require you to obtain a permit to place a skip bin on the road or land that is council-owned.
Our trailer rental service design means that our skip bins are mounted on registered trailers, which means they can be parked anywhere a car can be parked.
There are no additional charges, no council permits, and no hassle.
We take a range of waste types including domestic and common household waste
We're Environmentally Friendly!
Due to our innovative skip bin on a trailer, we can collaborate with the leading waste management services in NSW to dispose of your rubbish in the most sustainable way available.
All our rubbish removal partners use registered facilities to recycle, reuse or send waste to carbon catchment landfills where the gases from the waste are used to generate electricity and send it back to the grid. Despite our best intentions, rubbish cannot be 100% recycled or reused. In this instance, our partners use registered landfill stations to dispose of the waste in the least impactful way.
If you're looking for a waste removal service with a difference, you can't pass up Mobile Skips.
We are environmentally conscious.
We service the following suburbs in and around, Bankstown.
You can tow away our mobile skip bins to the following suburbs, else just order one for delivery
2020 MASCOT, 2020 SYDNEY DOMESTIC AIRPORT, 2020 SYDNEY INTERNATIONAL AIRPORT, 2038 ANNANDALE, 2040 LEICHHARDT, 2040 LILYFIELD, 2042 ENMORE, 2042 NEWTOWN, 2044 ST PETERS, 2044 ST PETERS DC, 2044 SYDENHAM, 2044 TEMPE, 2045 HABERFIELD, 2046 ABBOTSFORD, 2046 CANADA BAY, 2046 CHISWICK, 2046 FIVE DOCK, 2046 RODD POINT, 2046 RUSSELL LEA, 2046 WAREEMBA, 2047 DRUMMOYNE, 2048 STANMORE, 2048 WESTGATE, 2049 LEWISHAM, 2049 PETERSHAM, 2049 PETERSHAM NORTH, 2111 BORONIA PARK, 2111 GLADESVILLE, 2111 HENLEY, 2111 HUNTLEYS COVE, 2111 HUNTLEYS POINT, 2111 MONASH PARK, 2111 TENNYSON POINT, 2112 DENISTONE EAST, 2112 PUTNEY, 2112 RYDE, 2114 DENISTONE, 2114 DENISTONE WEST, 2114 MEADOWBANK, 2114 MELROSE PARK, 2114 WEST RYDE, 2115 ERMINGTON, 2116 RYDALMERE, 2117 DUNDAS, 2117 DUNDAS VALLEY, 2117 OATLANDS, 2117 TELOPEA, 2127 NEWINGTON, 2127 SYDNEY OLYMPIC PARK, 2127 WENTWORTH POINT, 2127 Homebush Bay, 2128 SILVERWATER, 2130 SUMMER HILL, 2131 ASHFIELD, 2132 CROYDON, 2133 CROYDON PARK, 2133 ENFIELD SOUTH, 2134 BURWOOD, 2134 BURWOOD NORTH, 2135 STRATHFIELD, 2136 BURWOOD HEIGHTS, 2136 ENFIELD, 2136 STRATHFIELD SOUTH, 2137 BREAKFAST POINT, 2137 CABARITA, 2137 CONCORD, 2137 MORTLAKE, 2137 NORTH STRATHFIELD, 2138 CONCORD WEST, 2138 CONCORD WEST DC, 2138 LIBERTY GROVE, 2138 RHODES, 2140 HOMEBUSH, 2140 HOMEBUSH SOUTH, 2140 HOMEBUSH WEST, 2141 BERALA, 2141 LIDCOMBE, 2141 LIDCOMBE NORTH, 2141 ROOKWOOD, 2142 BLAXCELL, 2142 CAMELLIA, 2142 CLYDE, 2142 GRANVILLE, 2142 HOLROYD, 2142 ROSEHILL, 2142 SOUTH GRANVILLE, 2143 BIRRONG, 2143 POTTS HILL, 2143 REGENTS PARK, 2143 REGENTS PARK DC, 2144 AUBURN, 2145 CONSTITUTION HILL, 2145 GIRRAWEEN, 2145 GREYSTANES, 2145 MAYS HILL, 2145 PEMULWUY, 2145 PENDLE HILL, 2145 SOUTH WENTWORTHVILLE, 2145 WENTWORTHVILLE, 2145 WESTMEAD, 2145 Graystanes2150 HARRIS PARK, 2150 PARRAMATTA, 2150 PARRAMATTA WESTFIELD, 2151 NORTH PARRAMATTA, 2151 NORTH ROCKS, 2160 MERRYLANDS, 2160 MERRYLANDS WEST, 2161 GUILDFORD, 2161 GUILDFORD WEST, 2161 OLD GUILDFORD, 2161 YENNORA, 2162 CHESTER HILL, 2162 SEFTON, 2163 CARRAMAR, 2163 LANSDOWNE, 2163 VILLAWOOD, 2164 SMITHFIELD, 2164 SMITHFIELD WEST, 2164 WETHERILL PARK, 2164 WETHERILL PARK BC, 2164 WOODPARK, 2165 FAIRFIELD, 2165 FAIRFIELD EAST, 2165 FAIRFIELD HEIGHTS, 2165 FAIRFIELD WEST, 2166 CABRAMATTA, 2166 CABRAMATTA WEST, 2166 CANLEY HEIGHTS, 2166 CANLEY VALE, 2166 LANSVALE, 2167 GLENFIELD, 2168 ASHCROFT, 2168 BUSBY, 2168 CARTWRIGHT, 2168 GREEN VALLEY, 2168 HECKENBERG, 2168 HINCHINBROOK, 2168 MILLER, 2168 SADLEIR, 2170 CASULA, 2170 CASULA MALL, 2170 CHIPPING NORTON, 2170 HAMMONDVILLE, 2170 LIVERPOOL, 2170 LIVERPOOL SOUTH, 2170 LIVERPOOL WESTFIELD, 2170 LURNEA, 2170 MOOREBANK, 2170 MOUNT PRITCHARD, 2170 PRESTONS, 2170 WARWICK FARM, 2172 PLEASURE POINT, 2172 SANDY POINT, 2172 VOYAGER POINT, 2172 LIVERPOOL MILPO, 2173 HOLSWORTHY, 2173 WATTLE GROVE, 2173 HOLSWORTHY MILPO, 2176 ABBOTSBURY, 2176 BOSSLEY PARK, 2176 EDENSOR PARK, 2176 GREENFIELD PARK, 2176 PRAIRIEWOOD, 2176 ST JOHNS PARK, 2176 WAKELEY, 2177 BONNYRIGG, 2177 BONNYRIGG HEIGHTS, 2190 CHULLORA, 2190 GREENACRE, 2190 MOUNT LEWIS, 2191 BELFIELD, 2192 BELMORE, 2193 ASHBURY, 2193 CANTERBURY, 2193 HURLSTONE PARK, 2194 CAMPSIE, 2195 LAKEMBA, 2195 LAKEMBA DC, 2195 WILEY PARK, 2196 PUNCHBOWL, 2196 ROSELANDS, 2197 BASS HILL, 2198 GEORGES HALL, 2199 YAGOONA, 2199 YAGOONA WEST, 2200 BANKSTOWN, 2200 BANKSTOWN AERODROME, 2200 BANKSTOWN NORTH, 2200 BANKSTOWN SQUARE, 2200 CONDELL PARK, 2200 MANAHAN, 2200 MOUNT LEWIS, 2203 DULWICH HILL, 2204 MARRICKVILLE, 2204 MARRICKVILLE METRO, 2204 MARRICKVILLE SOUTH, 2205 ARNCLIFFE, 2205 TURRELLA, 2205 WOLLI CREEK, 2206 CLEMTON PARK, 2206 EARLWOOD, 2207 BARDWELL PARK, 2207 BARDWELL VALLEY, 2207 BEXLEY, 2207 BEXLEY NORTH, 2207 BEXLEY SOUTH, 2208 KINGSGROVE, 2208 KINGSGROVE DC, 2208 KINGSWAY WEST, 2209 BEVERLY HILLS, 2209 NARWEE, 2210 LUGARNO, 2210 PEAKHURST, 2210 PEAKHURST DC, 2210 PEAKHURST HEIGHTS, 2210 RIVERWOOD, 2211 PADSTOW, 2211 PADSTOW HEIGHTS, 2212 REVESBY, 2212 REVESBY HEIGHTS, 2212 REVESBY NORTH, 2213 EAST HILLS, 2213 PANANIA, 2213 PICNIC POINT, 2214 MILPERRA, 2216 BANKSIA, 2216 BRIGHTON-LE-SANDS, 2216 KYEEMAGH, 2216 ROCKDALE, 2216 ROCKDALE DC, 2217 BEVERLEY PARK, 2217 KOGARAH, 2217 KOGARAH BAY, 2217 MONTEREY, 2217 RAMSGATE, 2217 RAMSGATE BEACH, 2218 ALLAWAH, 2218 CARLTON, 2219 DOLLS POINT, 2219 SANDRINGHAM, 2219 SANS SOUCI, 2220 HURSTVILLE, 2220 HURSTVILLE GROVE, 2220 HURSTVILLE WESTFIELD, 2221 BLAKEHURST, 2221 CARSS PARK, 2221 CONNELLS POINT, 2221 KYLE BAY, 2221 SOUTH HURSTVILLE, 2222 PENSHURST, 2223 MORTDALE, 2223 OATLEY, 2224 KANGAROO POINT, 2224 SYLVANIA, 2224 SYLVANIA SOUTHGATE, 2224 SYLVANIA WATERS, 2225 OYSTER BAY, 2225 CARAVAN HEAD, 2226 BONNET BAY, 2226 COMO, 2226 JANNALI, 2227 GYMEA, 2227 GYMEA BAY, 2229 CARINGBAH, 2229 CARINGBAH SOUTH, 2229 DOLANS BAY, 2229 LILLI PILLI, 2229 PORT HACKING, 2229 TAREN POINT, 2232 GRAYS POINT, 2232 KAREELA, 2232 KIRRAWEE, 2232 KIRRAWEE DC, 2232 LOFTUS, 2232 SUTHERLAND, 2232 WORONORA, 2233 ENGADINE, 2234 Illawong2234 Menai
Pickup up a Mobile Skips within 5kms, see store locations.
Check out related information for rubbish removal in Bankstown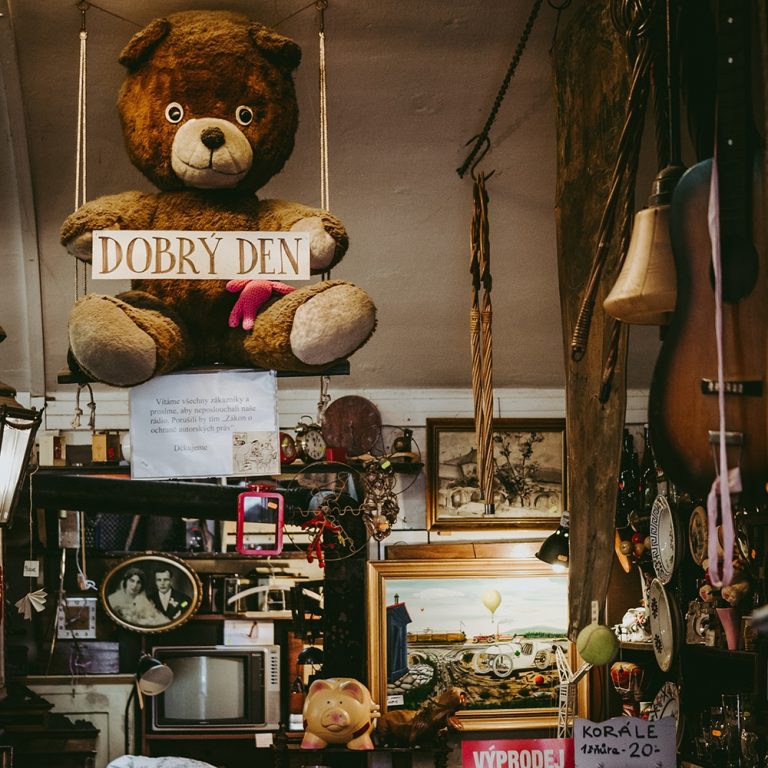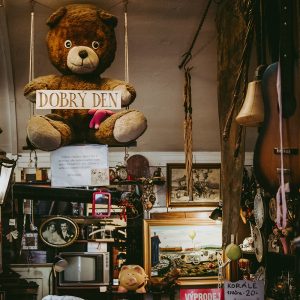 HOME > Sydney > Bankstown 9 Suggestions for Bankstown to fill different skip bins in and around Canterbury  – . There's a range of different skip bin dimensions available for your different waste minimisation requirements. For instance, we provide a
Read More »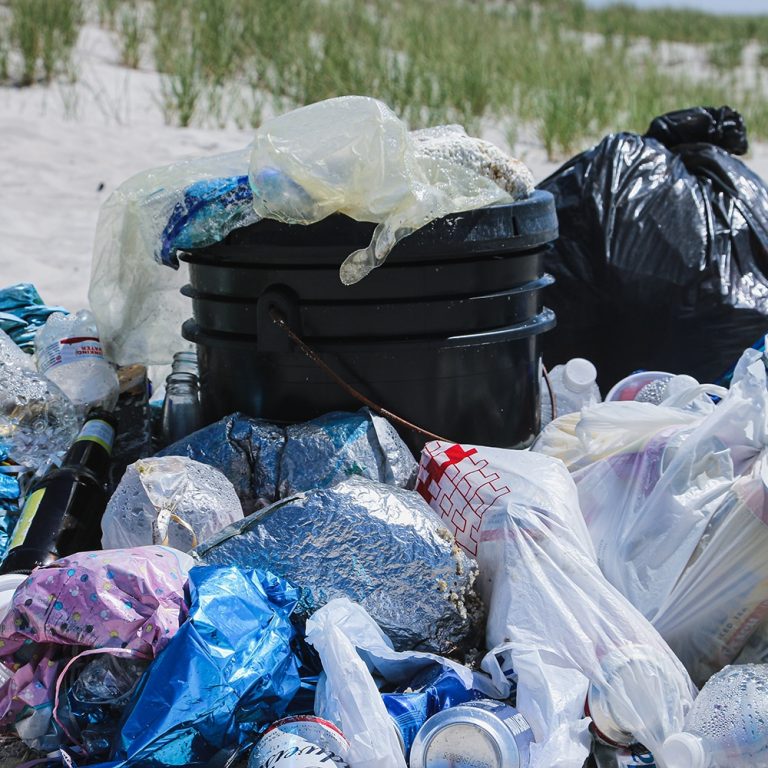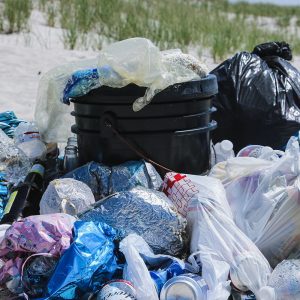 HOME > Sydney > Bankstown What you need to know before using skip bins in Bankstown in ! When you've got a substantial quantity of  waste to get rid of, booking Skip bins in Bankstown is the most convenient option.
Read More »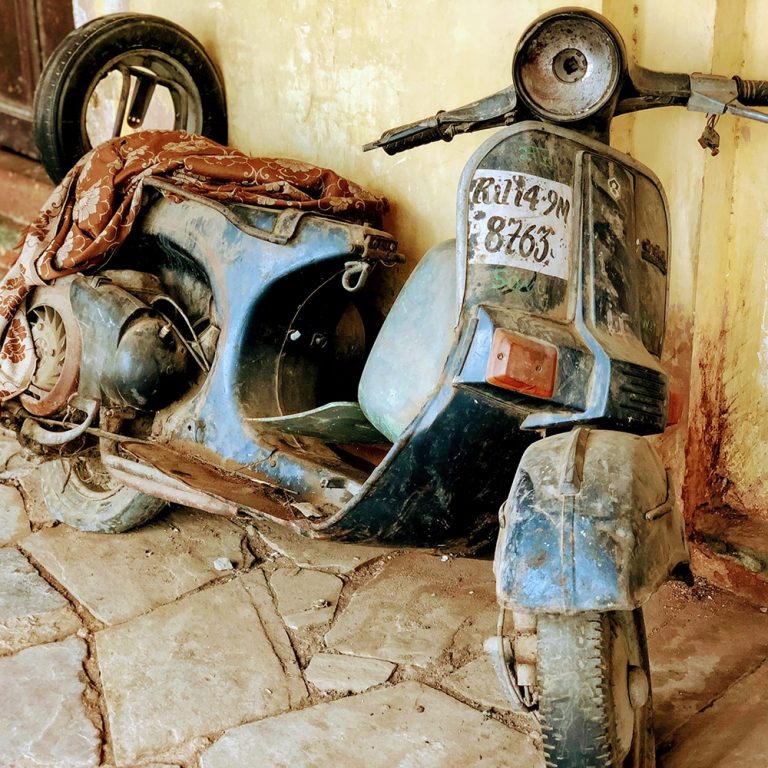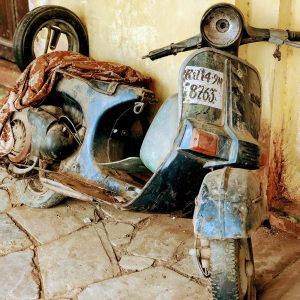 HOME > Sydney > Bankstown Facts about the effect on the Bankstown environment. The term "recycling" is something which we regularly hear. We're always reminded to know the environment, but you might not know what recycling is? Simply put, recycling
Read More »