Skip hire Rocklea without the hassles @ Bunnings
That's really smart rubbish.

Skip bin hire that makes people happy in Rocklea and across Australia.
It's why over a thousand rubbish removal customers have reviewed our stellar service with a 5-star rating.
We're really sure you'll love our skip bins in Rocklea.
New to smart rubbish? We have you covered. We'll deliver it in 3 hours around Rocklea, you can change your order anytime, and even return the bin for free.

Order you skip bins online for delivery in just hours in Rocklea —where and when you want it.

When your skip bin hire plans unexpectedly change, so do we—and you'll get a free extension.

Change your mind about your skip hire —even after delivery—and we remove the bin with no fee.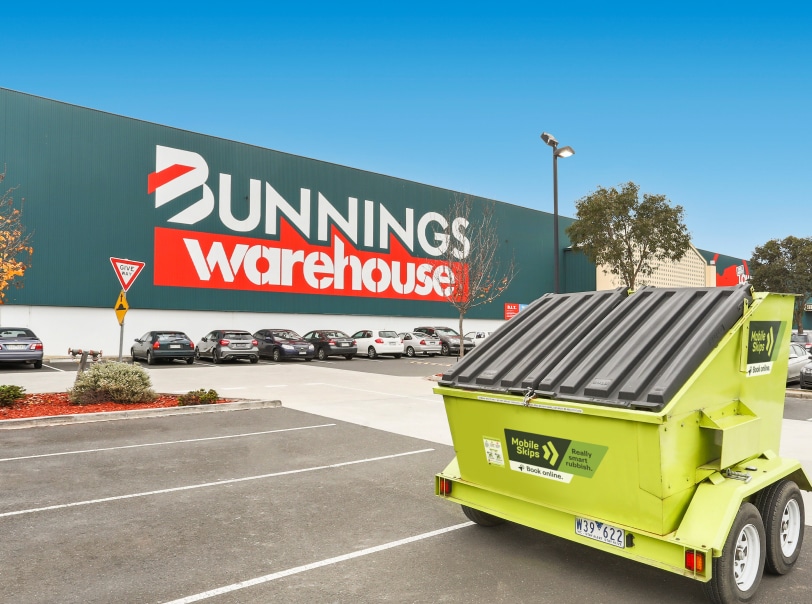 Two aussie brands walked into a carpark…
Not really. But we did partner with Bunnings to offer
Mobile Skips® in carparks all around Australia.
So if delivery's not your thing, you can
grab skip bins from Bunnings.
Smart rubbish removal starts here in Rocklea

Hire a skip online, 3-hour delivery in Rocklea, choose your ideal time-delivered on-time by friendly owner-operators.

Skip bin hire in Rocklea without permits, park anywhere, all rubbish, secure lids-change your booking anytime with no fees.

Rocklea skip bins at fixed-price, no surprises, big value-backed by national service and Bunnings.
Skip bins are not all created equal.
First we made really smart skip bins—then we made a service that's faster, fairer, and more flexible.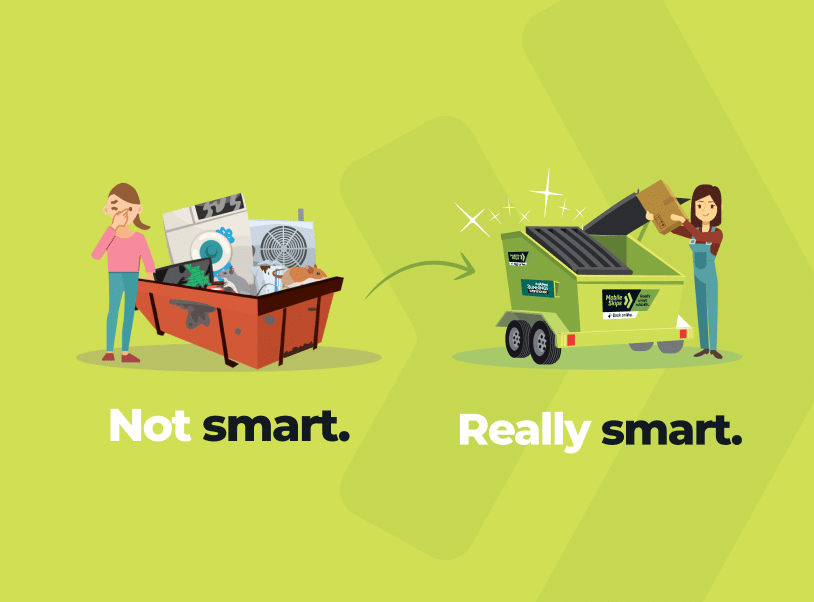 Hiring a skip shouldn't trash the planet.
Our rubbish removal is backed by environmentally responsible disposal—recycling instead of landfill.
We've partnered nationally with Bunnings including Bunnings Rocklea
We're affordbale, trustworthy, and in it for the long haul. That's why Bunnings choose us as official national skip bin hire partnersship and why our Mobile Skips are available for pickup all over the country.

Trade or commercial rubbish?
Our builders and trade customers get special treatment to make life easier.
Really smart rubbish makes clearing out a breeze.
Order online for a 3-hour delivery—you don't even have to be home during delivery.
From garage cleanouts to building rubbish, from household waste to green rubbish.
Street parking without permits, trailers save your driveway, and fit in garages and other tight spaces.
What makes our really smart skip bins tick?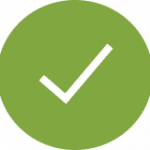 Really simple, really smart—our skip bins get into tight spaces with no driveway damage and no permits.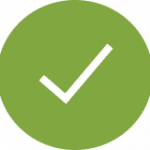 Lockable lids mean your skip bin is all yours—no hassles with random dumping or nosey neighbours!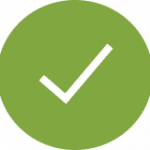 Don't let their neatness fool you—our 4 cubic meter skip bins take four full 6' x 4' trailer loads of rubbish.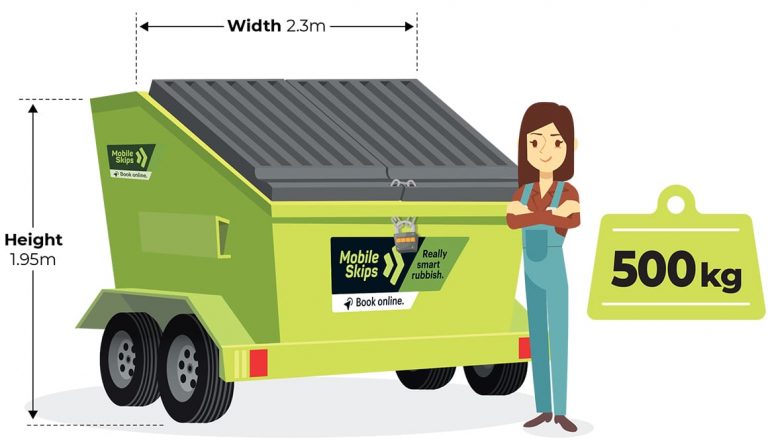 4 cubic metres : Standard skip bins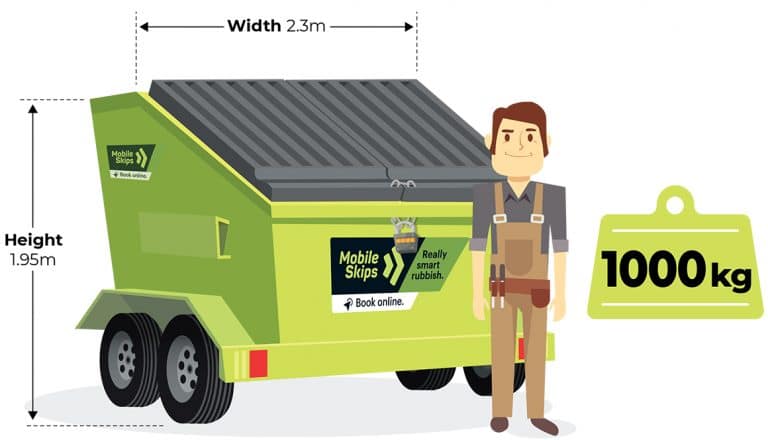 4 cubic metres : Heavy skip bins
Looking to clean up, need a skip bin to hire in Rocklea, Brisbane
If you're looking to clean up your home, office or just have some rubbish you need to remove efficiently while being environmentally friendly then Mobile skips have the right skip bin hire solution for you.Forget having to wait around for a garbage collection service because we've just changed the way you look at skip bin hire.
Hiring Mobile Skip Bins, Brisbane, is the easiest and most efficient way to dispose of all your spring cleaning andhome renovation waste! At Mobile Skips, we can help you get rid of your rubbish problems quickly and with minimal effort.
Our garbage collection service will help ensure that your Australian home or work site remains neat,clean, and safe for all.
Yet, the most essential benefit skip bins offer is the maximum convenience! No more hauling around piles of rubbish in your personal truck. No more having to pay the regular pick up service to remove small chunks of it at a time. Instead, use the best trailer rental service out there.
Mobile Skips is the garbage collection service that will ensure your rubbish removal is a breeze!
Convenient and No Permit Hire Required!
Many Brisbane councils require you to obtain a permit to place a skip bin on the road or land that is council-owned.
Our trailer rental service design means that our skip bins are mounted on registered trailers, which means they can be parked anywhere a car can be parked.
There are no additional charges, no council permits, and no hassle.
We take a range of waste types including domestic and common household waste
We're Environmentally Friendly!
Due to our innovative skip bin on a trailer, we can collaborate with the leading waste management services in Queensland to dispose of your rubbish in the most sustainable way available.
All our rubbish removal partners use registered facilities to recycle, reuse or send waste to carbon catchment landfills where the gases from the waste are used to generate electricity and send it back to the grid. Despite our best intentions, rubbish cannot be 100% recycled or reused. In this instance, our partners use registered landfill stations to dispose of the waste in the least impactful way.
If you're looking for a waste removal service with a difference, you can't pass up Mobile Skips.
We are environmentally conscious.
We service the following suburbs in and around, Rocklea.
You can tow away our mobile skip bins to the following suburbs, else just order one for delivery
4000 BRISBANE ADELAIDE STREET, 4000 BRISBANE CITY, 4000 BRISBANE GPO, 4000 PETRIE TERRACE, 4000 SPRING HILL, 4000 BRISBANE, 4005 NEW FARM, 4005 TENERIFFE, 4005 Merthyr, 4006 BOWEN HILLS, 4006 FORTITUDE VALLEY, 4006 FORTITUDE VALLEY BC, 4006 HERSTON, 4006 NEWSTEAD, 4030 LUTWYCHE, 4030 WINDSOR, 4030 WOOLOOWIN, 4051 ALDERLEY, 4051 ENOGGERA, 4051 GAYTHORNE, 4051 GRANGE, 4051 NEWMARKET, 4051 WILSTON, 4059 KELVIN GROVE, 4059 KELVIN GROVE DC, 4059 RED HILL, 4060 ASHGROVE, 4060 ASHGROVE EAST, 4061 THE GAP, 4064 MILTON, 4064 MILTON BC, 4064 PADDINGTON, 4065 BARDON, 4066 AUCHENFLOWER, 4066 MOUNT COOT-THA, 4066 TOOWONG, 4066 TOOWONG BC, 4066 TOOWONG DC, 4067 ST LUCIA, 4067 ST LUCIA SOUTH, 4068 CHELMER, 4068 INDOOROOPILLY, 4068 INDOOROOPILLY CENTRE, 4068 TARINGA, 4069 BROOKFIELD, 4069 CHAPEL HILL, 4069 FIG TREE POCKET, 4069 KENMORE, 4069 KENMORE DC, 4069 KENMORE EAST, 4069 KENMORE HILLS, 4069 PINJARRA HILLS, 4069 PULLENVALE, 4069 UPPER BROOKFIELD, 4069 Brookefield4069 Lone Pine4069 PINJARA HILLS, 4070 ANSTEAD, 4070 BELLBOWRIE, 4070 MOGGILL, 4070 Priors Pocket4073 SEVENTEEN MILE ROCKS, 4073 SINNAMON PARK, 4074 JAMBOREE HEIGHTS, 4074 JINDALEE, 4074 MIDDLE PARK, 4074 MOUNT OMMANEY, 4074 RIVERHILLS, 4074 SUMNER, 4074 SUMNER PARK BC, 4074 WESTLAKE, 4074 MOUNT ONMANEY, 4074 RIVER HILLS, 4074 SUMNER PARK, 4075 CORINDA, 4075 GRACEVILLE, 4075 GRACEVILLE EAST, 4075 OXLEY, 4075 SHERWOOD, 4076 DARRA, 4076 WACOL, 4077 DOOLANDELLA, 4077 DURACK, 4077 INALA, 4077 INALA EAST, 4077 INALA HEIGHTS, 4077 RICHLANDS, 4078 ELLEN GROVE, 4078 FOREST LAKE, 4101 HIGHGATE HILL, 4101 SOUTH BRISBANE, 4101 SOUTH BRISBANE BC, 4101 WEST END, 4101 SOUTH BANK, 4101 SOUTH BRISBANE DC, 4101 SOUTHBANK, 4102 BURANDA, 4102 DUTTON PARK, 4102 WOOLLOONGABBA, 4103 ANNERLEY, 4103 FAIRFIELD, 4103 FAIRFIELD GARDENS, 4104 YERONGA, 4105 MOOROOKA, 4105 TENNYSON, 4105 YEERONGPILLY, 4106 BRISBANE MARKET, 4106 ROCKLEA, 4106 ROCKLEA DC, 4107 SALISBURY, 4107 SALISBURY EAST, 4108 ARCHERFIELD, 4108 ARCHERFIELD BC, 4108 COOPERS PLAINS, 4109 MACGREGOR, 4109 ROBERTSON, 4109 SUNNYBANK, 4109 SUNNYBANK HILLS, 4109 SUNNYBANK SOUTH, 4110 ACACIA RIDGE, 4110 HEATHWOOD, 4110 HEATHWOOD DF, 4110 LARAPINTA, 4110 PALLARA, 4110 WILLAWONG, 4110 ACACIA RIDGE DC, 4111 NATHAN, 4112 KURABY, 4113 EIGHT MILE PLAINS, 4113 RUNCORN, 4114 KINGSTON, 4114 LOGAN CENTRAL, 4114 LOGAN CITY DC, 4114 WOODRIDGE, 4115 ALGESTER, 4115 PARKINSON, 4116 CALAMVALE, 4116 DREWVALE, 4116 STRETTON, 4117 BERRINBA, 4117 KARAWATHA, 4118 BROWNS PLAINS, 4118 FORESTDALE, 4118 HERITAGE PARK, 4118 HILLCREST, 4118 REGENTS PARK, 4119 UNDERWOOD, 4120 GREENSLOPES, 4120 STONES CORNER, 4121 HOLLAND PARK, 4121 HOLLAND PARK EAST, 4121 HOLLAND PARK WEST, 4121 TARRAGINDI, 4121 WELLERS HILL, 4122 MANSFIELD, 4122 MANSFIELD BC, 4122 MANSFIELD DC, 4122 MOUNT GRAVATT, 4122 MOUNT GRAVATT EAST, 4122 UPPER MOUNT GRAVATT, 4122 UPPER MOUNT GRAVATT BC, 4122 WISHART, 4123 ROCHEDALE, 4123 ROCHEDALE SOUTH, 4151 COORPAROO, 4151 COORPAROO DC, 4152 CAMP HILL, 4152 CARINA, 4152 CARINA HEIGHTS, 4152 CARINDALE, 4156 BURBANK, 4156 MACKENZIE, 4169 EAST BRISBANE, 4169 KANGAROO POINT, 4170 CANNON HILL, 4170 MORNINGSIDE, 4170 NORMAN PARK, 4170 SEVEN HILLS, 4171 BALMORAL, 4171 BULIMBA, 4171 HAWTHORNE, 4300 AUGUSTINE HEIGHTS, 4300 BELLBIRD PARK, 4300 BROOKWATER, 4300 CAMIRA, 4300 CAROLE PARK, 4300 GAILES, 4300 GOODNA, 4300 SPRINGFIELD, 4300 SPRINGFIELD CENTRAL, 4300 SPRINGFIELD LAKES
Pickup up a Mobile Skips within 5kms, see store locations.
Check out related information for rubbish removal in Rocklea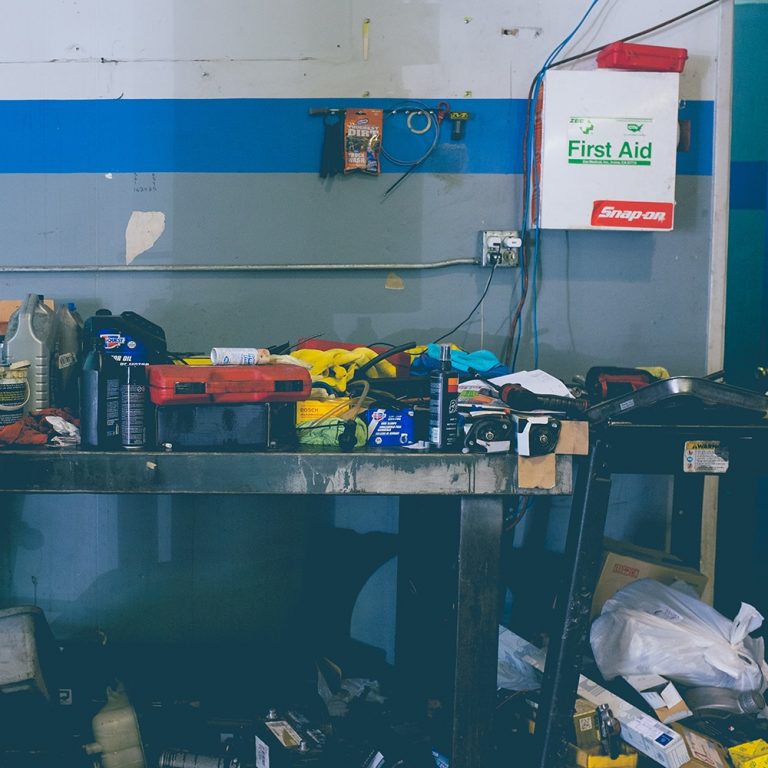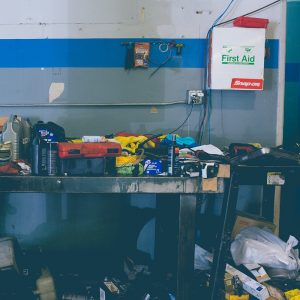 HOME > Brisbane > Rocklea Interesting facts about recycling and the effect on the Rocklea environment. The word "recycling" is something that we regularly hear. We're always reminded to be conscious of the environment, but do you really know what
Read More »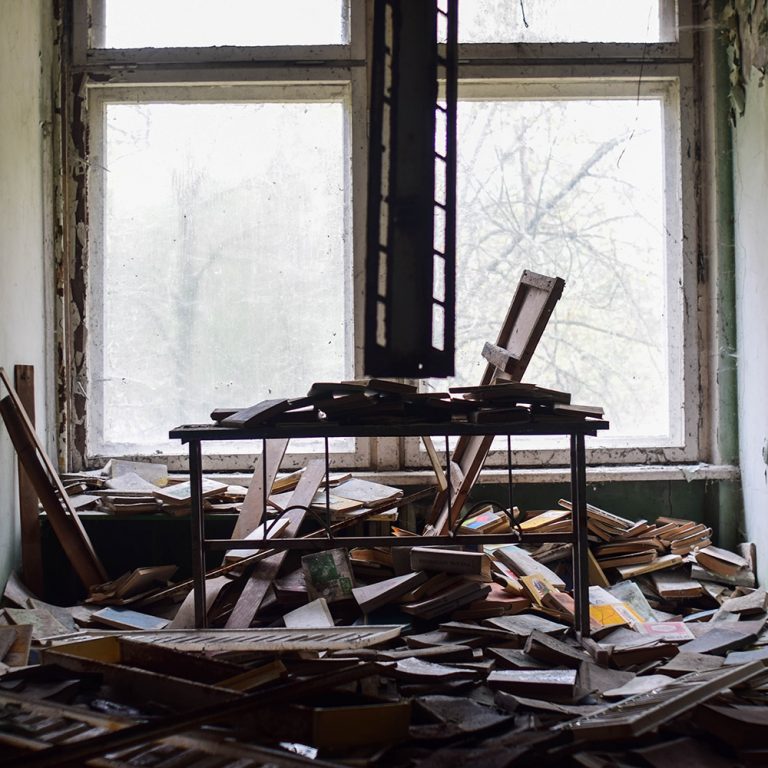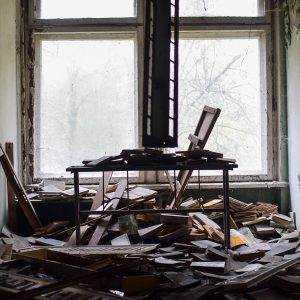 HOME > Brisbane > Rocklea What you need to know before using skip bins in Rocklea in ! When you've got a substantial amount of  rubbish to get rid of, booking Skip bins in Rocklea is the most suitable option.
Read More »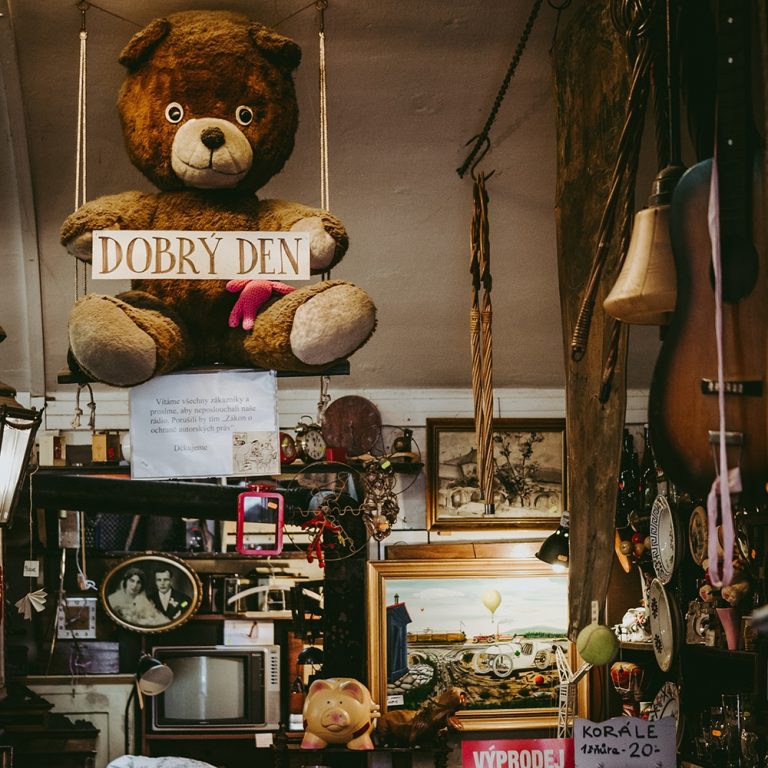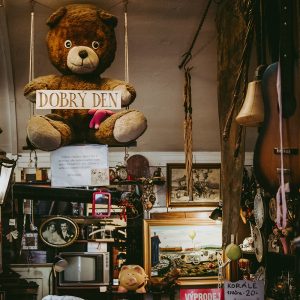 HOME > Brisbane > Rocklea 9 Suggestions for Rocklea to fill different skip bin sizes in and around Sherwood – Indooroopilly  – . There is a selection of different skip bin dimensions available for your different waste minimisation requirements. For
Read More »