Skip hire Rockdale without the hassles @ Bunnings
That's really smart rubbish.

Skip bin hire that makes people happy in Rockdale and across Australia.
It's why over a thousand rubbish removal customers have reviewed our stellar service with a 5-star rating.
We're really sure you'll love our skip bins in Rockdale.
New to smart rubbish? We have you covered. We'll deliver it in 3 hours around Rockdale, you can change your order anytime, and even return the bin for free.

Order you skip bins online for delivery in just hours in Rockdale —where and when you want it.

When your skip bin hire plans unexpectedly change, so do we—and you'll get a free extension.

Change your mind about your skip hire —even after delivery—and we remove the bin with no fee.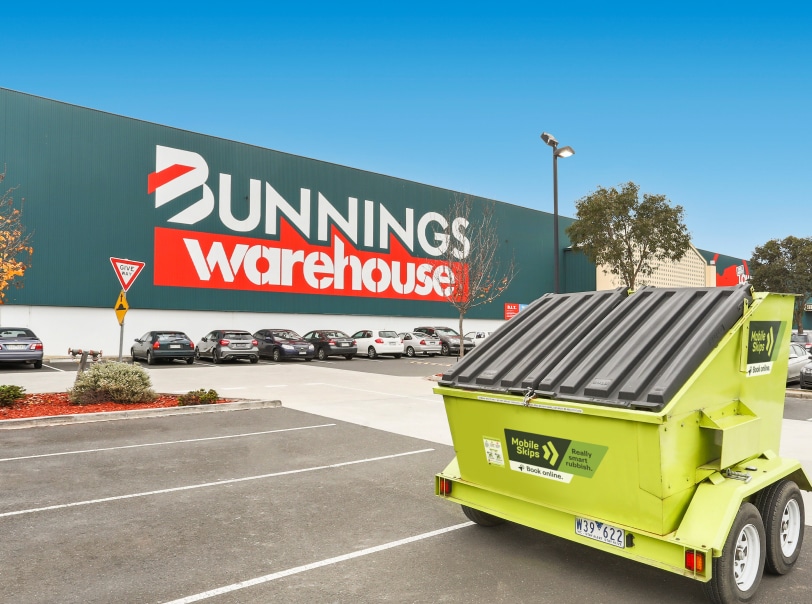 Two aussie brands walked into a carpark…
Not really. But we did partner with Bunnings to offer
Mobile Skips® in carparks all around Australia.
So if delivery's not your thing, you can
grab skip bins from Bunnings.
Smart rubbish removal starts here in Rockdale

Hire a skip online, 3-hour delivery in Rockdale, choose your ideal time-delivered on-time by friendly owner-operators.

Skip bin hire in Rockdale without permits, park anywhere, all rubbish, secure lids-change your booking anytime with no fees.

Rockdale skip bins at fixed-price, no surprises, big value-backed by national service and Bunnings.
Skip bins are not all created equal.
First we made really smart skip bins—then we made a service that's faster, fairer, and more flexible.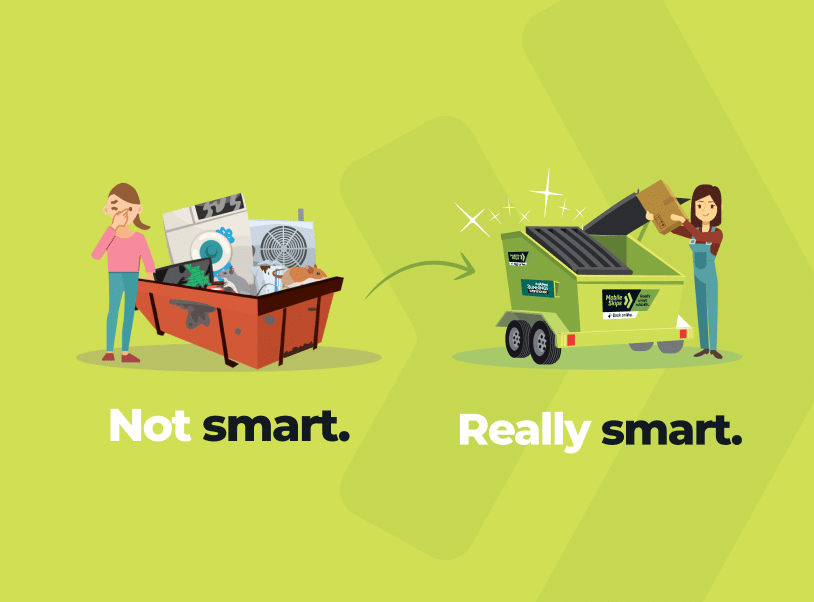 Hiring a skip shouldn't trash the planet.
Our rubbish removal is backed by environmentally responsible disposal—recycling instead of landfill.
We've partnered nationally with Bunnings including Bunnings Rockdale
We're affordbale, trustworthy, and in it for the long haul. That's why Bunnings choose us as official national skip bin hire partnersship and why our Mobile Skips are available for pickup all over the country.

Trade or commercial rubbish?
Our builders and trade customers get special treatment to make life easier.
Really smart rubbish makes clearing out a breeze.
Order online for a 3-hour delivery—you don't even have to be home during delivery.
From garage cleanouts to building rubbish, from household waste to green rubbish.
Street parking without permits, trailers save your driveway, and fit in garages and other tight spaces.
What makes our really smart skip bins tick?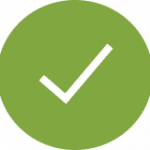 Really simple, really smart—our skip bins get into tight spaces with no driveway damage and no permits.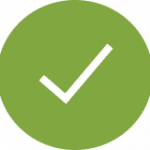 Lockable lids mean your skip bin is all yours—no hassles with random dumping or nosey neighbours!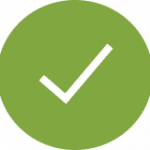 Don't let their neatness fool you—our 4 cubic meter skip bins take four full 6' x 4' trailer loads of rubbish.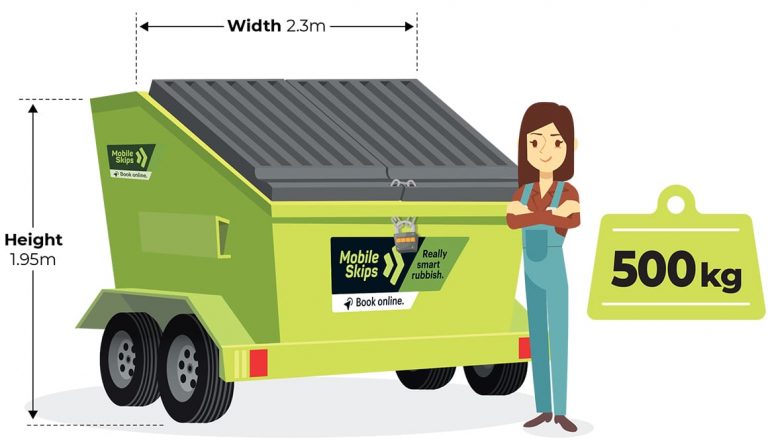 4 cubic metres : Standard skip bins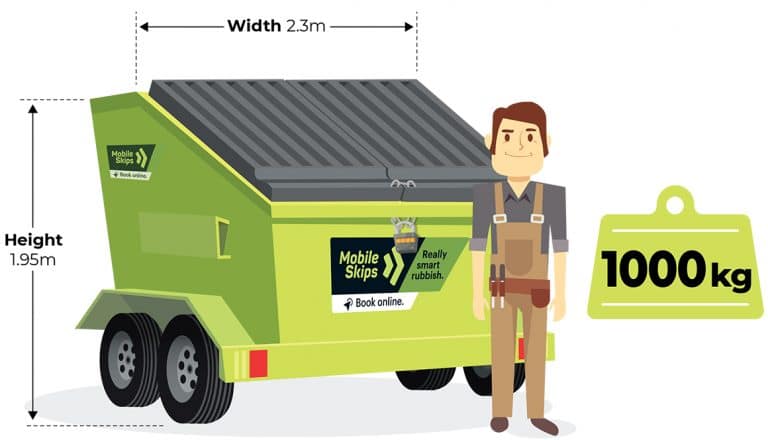 4 cubic metres : Heavy skip bins
Looking to clean up, need a skip bin to hire in Rockdale, Sydney
If you're looking to clean up your home, office or just have some rubbish you need to remove efficiently while being environmentally friendly then Mobile skips have the right skip bin hire solution for you.Forget having to wait around for a garbage collection service because we've just changed the way you look at skip bin hire.
Hiring Mobile Skip Bins, Sydney is the easiest and most efficient way to dispose of all your spring cleaning andhome renovation waste! At Mobile Skips, we can help you get rid of your rubbish problems quickly and with minimal effort.
Our garbage collection service will help ensure that your Australian home or work site remains neat,clean, and safe for all.
Yet, the most essential benefit skip bins offer is the maximum convenience! No more hauling around piles of rubbish in your personal truck. No more having to pay the regular pick up service to remove small chunks of it at a time. Instead, use the best trailer rental service out there.
Mobile Skips is the garbage collection service that will ensure your rubbish removal is a breeze!
Convenient and No Permit Hire Required!
Many Sydney councils require you to obtain a permit to place a skip bin on the road or land that is council-owned.
Our trailer rental service design means that our skip bins are mounted on registered trailers, which means they can be parked anywhere a car can be parked.
There are no additional charges, no council permits, and no hassle.
We take a range of waste types including domestic and common household waste
We're Environmentally Friendly!
Due to our innovative skip bin on a trailer, we can collaborate with the leading waste management services in NSW to dispose of your rubbish in the most sustainable way available.
All our rubbish removal partners use registered facilities to recycle, reuse or send waste to carbon catchment landfills where the gases from the waste are used to generate electricity and send it back to the grid. Despite our best intentions, rubbish cannot be 100% recycled or reused. In this instance, our partners use registered landfill stations to dispose of the waste in the least impactful way.
If you're looking for a waste removal service with a difference, you can't pass up Mobile Skips.
We are environmentally conscious.
We service the following suburbs in and around, Rockdale.
You can tow away our mobile skip bins to the following suburbs, else just order one for delivery
2000 BARANGAROO, 2000 DAWES POINT, 2000 HAYMARKET, 2000 MILLERS POINT, 2000 PARLIAMENT HOUSE, 2000 SYDNEY, 2000 SYDNEY SOUTH, 2000 THE ROCKS, 2006 SYDNEY UNIVERSITY, 2006 THE UNIVERSITY OF SYDNEY, 2007 BROADWAY, 2007 ULTIMO, 2008 CHIPPENDALE, 2008 DARLINGTON, 2009 PYRMONT, 2010 DARLINGHURST, 2010 SURRY HILLS, 2011 ELIZABETH BAY, 2011 POTTS POINT, 2011 RUSHCUTTERS BAY, 2011 WOOLLOOMOOLOO, 2015 ALEXANDRIA, 2015 BEACONSFIELD, 2015 EVELEIGH, 2016 REDFERN, 2017 WATERLOO, 2017 WATERLOO DC, 2017 ZETLAND, 2018 EASTLAKES, 2018 ROSEBERY, 2019 BANKSMEADOW, 2019 BOTANY, 2020 MASCOT, 2020 SYDNEY DOMESTIC AIRPORT, 2020 SYDNEY INTERNATIONAL AIRPORT, 2021 CENTENNIAL PARK, 2021 MOORE PARK, 2021 PADDINGTON, 2022 BONDI JUNCTION, 2022 QUEENS PARK, 2023 BELLEVUE HILL, 2024 BRONTE, 2024 WAVERLEY, 2025 WOOLLAHRA, 2026 BONDI, 2026 BONDI BEACH, 2026 NORTH BONDI, 2026 TAMARAMA, 2027 DARLING POINT, 2027 EDGECLIFF, 2027 HMAS RUSHCUTTERS, 2027 POINT PIPER, 2028 DOUBLE BAY, 2031 CLOVELLY, 2031 CLOVELLY WEST, 2031 RANDWICK, 2031 RANDWICK DC, 2031 ST PAULS, 2032 DACEYVILLE, 2032 KINGSFORD, 2033 KENSINGTON, 2034 COOGEE, 2034 SOUTH COOGEE, 2035 MAROUBRA, 2035 MAROUBRA SOUTH, 2035 PAGEWOOD, 2036 CHIFLEY, 2036 EASTGARDENS, 2036 HILLSDALE, 2036 LA PEROUSE, 2036 LITTLE BAY, 2036 MALABAR, 2036 MATRAVILLE, 2036 PHILLIP BAY, 2036 PORT BOTANY, 2037 FOREST LODGE, 2037 GLEBE, 2038 ANNANDALE, 2039 ROZELLE, 2040 LEICHHARDT, 2040 LILYFIELD, 2041 BALMAIN, 2041 BALMAIN EAST, 2041 BIRCHGROVE, 2042 ENMORE, 2042 NEWTOWN, 2043 ERSKINEVILLE, 2044 ST PETERS, 2044 ST PETERS DC, 2044 SYDENHAM, 2044 TEMPE, 2045 HABERFIELD, 2046 ABBOTSFORD, 2046 CANADA BAY, 2046 CHISWICK, 2046 FIVE DOCK, 2046 RODD POINT, 2046 RUSSELL LEA, 2046 WAREEMBA, 2047 DRUMMOYNE, 2048 STANMORE, 2048 WESTGATE, 2049 LEWISHAM, 2049 PETERSHAM, 2049 PETERSHAM NORTH, 2050 CAMPERDOWN, 2050 MISSENDEN ROAD, 2060 HMAS PLATYPUS, 2060 HMAS WATERHEN, 2060 LAVENDER BAY, 2060 MCMAHONS POINT, 2060 NORTH SYDNEY, 2060 NORTH SYDNEY SHOPPINGWORLD, 2060 WAVERTON, 2060 NORTH SYDNEY SHOPPING WORLD, 2061 KIRRIBILLI, 2061 MILSONS POINT, 2065 CROWS NEST, 2065 CROWS NEST DC, 2065 GREENWICH, 2065 NAREMBURN, 2065 ROYAL NORTH SHORE HOSPITAL, 2065 ST LEONARDS, 2065 WOLLSTONECRAFT, 2066 LANE COVE, 2066 LANE COVE DC, 2066 LANE COVE NORTH, 2066 LANE COVE WEST, 2066 LINLEY POINT, 2066 LONGUEVILLE, 2066 NORTHWOOD, 2066 RIVERVIEW, 2110 HUNTERS HILL, 2110 WOOLWICH, 2111 BORONIA PARK, 2111 GLADESVILLE, 2111 HENLEY, 2111 HUNTLEYS COVE, 2111 HUNTLEYS POINT, 2111 MONASH PARK, 2111 TENNYSON POINT, 2127 NEWINGTON, 2127 SYDNEY OLYMPIC PARK, 2127 WENTWORTH POINT, 2127 Homebush Bay2130 SUMMER HILL, 2131 ASHFIELD, 2132 CROYDON, 2133 CROYDON PARK, 2133 ENFIELD SOUTH, 2134 BURWOOD, 2134 BURWOOD NORTH, 2135 STRATHFIELD, 2136 BURWOOD HEIGHTS, 2136 ENFIELD, 2136 STRATHFIELD SOUTH, 2137 BREAKFAST POINT, 2137 CABARITA, 2137 CONCORD, 2137 MORTLAKE, 2137 NORTH STRATHFIELD, 2138 CONCORD WEST, 2138 CONCORD WEST DC, 2138 LIBERTY GROVE, 2138 RHODES, 2140 HOMEBUSH, 2140 HOMEBUSH SOUTH, 2140 HOMEBUSH WEST, 2141 BERALA, 2141 LIDCOMBE, 2141 LIDCOMBE NORTH, 2141 ROOKWOOD, 2143 BIRRONG, 2143 POTTS HILL, 2143 REGENTS PARK, 2143 REGENTS PARK DC, 2190 CHULLORA, 2190 GREENACRE, 2190 MOUNT LEWIS, 2191 BELFIELD, 2192 BELMORE, 2193 ASHBURY, 2193 CANTERBURY, 2193 HURLSTONE PARK, 2194 CAMPSIE, 2195 LAKEMBA, 2195 LAKEMBA DC, 2195 WILEY PARK, 2196 PUNCHBOWL, 2196 ROSELANDS, 2199 YAGOONA, 2199 YAGOONA WEST, 2200 BANKSTOWN, 2200 BANKSTOWN AERODROME, 2200 BANKSTOWN NORTH, 2200 BANKSTOWN SQUARE, 2200 CONDELL PARK, 2200 MANAHAN, 2200 MOUNT LEWIS, 2203 DULWICH HILL, 2204 MARRICKVILLE, 2204 MARRICKVILLE METRO, 2204 MARRICKVILLE SOUTH, 2205 ARNCLIFFE, 2205 TURRELLA, 2205 WOLLI CREEK, 2206 CLEMTON PARK, 2206 EARLWOOD, 2207 BARDWELL PARK, 2207 BARDWELL VALLEY, 2207 BEXLEY, 2207 BEXLEY NORTH, 2207 BEXLEY SOUTH, 2208 KINGSGROVE, 2208 KINGSGROVE DC, 2208 KINGSWAY WEST, 2209 BEVERLY HILLS, 2209 NARWEE, 2210 LUGARNO, 2210 PEAKHURST, 2210 PEAKHURST DC, 2210 PEAKHURST HEIGHTS, 2210 RIVERWOOD, 2211 PADSTOW, 2211 PADSTOW HEIGHTS, 2212 REVESBY, 2212 REVESBY HEIGHTS, 2212 REVESBY NORTH, 2213 EAST HILLS, 2213 PANANIA, 2213 PICNIC POINT, 2216 BANKSIA, 2216 BRIGHTON-LE-SANDS, 2216 KYEEMAGH, 2216 ROCKDALE, 2216 ROCKDALE DC, 2217 BEVERLEY PARK, 2217 KOGARAH, 2217 KOGARAH BAY, 2217 MONTEREY, 2217 RAMSGATE, 2217 RAMSGATE BEACH, 2218 ALLAWAH, 2218 CARLTON, 2219 DOLLS POINT, 2219 SANDRINGHAM, 2219 SANS SOUCI, 2220 HURSTVILLE, 2220 HURSTVILLE GROVE, 2220 HURSTVILLE WESTFIELD, 2221 BLAKEHURST, 2221 CARSS PARK, 2221 CONNELLS POINT, 2221 KYLE BAY, 2221 SOUTH HURSTVILLE, 2222 PENSHURST, 2223 MORTDALE, 2223 OATLEY, 2224 KANGAROO POINT, 2224 SYLVANIA, 2224 SYLVANIA SOUTHGATE, 2224 SYLVANIA WATERS, 2225 OYSTER BAY, 2225 CARAVAN HEAD, 2226 BONNET BAY, 2226 COMO, 2226 JANNALI, 2227 GYMEA, 2227 GYMEA BAY, 2228 MIRANDA, 2228 YOWIE BAY, 2229 CARINGBAH, 2229 CARINGBAH SOUTH, 2229 DOLANS BAY, 2229 LILLI PILLI, 2229 PORT HACKING, 2229 TAREN POINT, 2230 BUNDEENA, 2230 BURRANEER, 2230 CRONULLA, 2230 GREENHILLS BEACH, 2230 MAIANBAR, 2230 WOOLOOWARE, 2231 KURNELL, 2232 GRAYS POINT, 2232 KAREELA, 2232 KIRRAWEE, 2232 KIRRAWEE DC, 2232 LOFTUS, 2232 SUTHERLAND, 2232 WORONORA, 2234 Illawong2234 Menai
Pickup up a Mobile Skips within 5kms, see store locations.
Check out related information for rubbish removal in Rockdale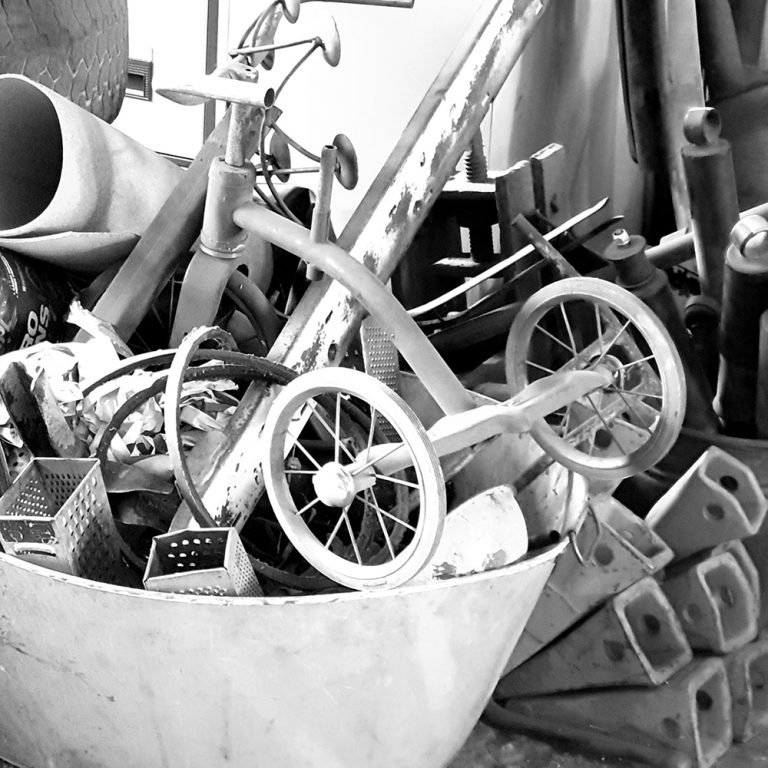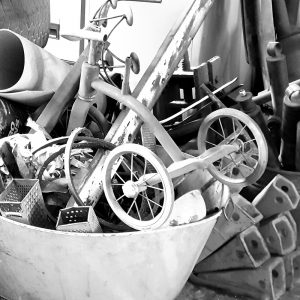 HOME > Sydney > Sydney What you need to know before using skip bins in Sydney in ! When you have got a significant quantity of  waste to remove, booking Skip bins in Sydney is the most suitable alternative. Doing
Read More »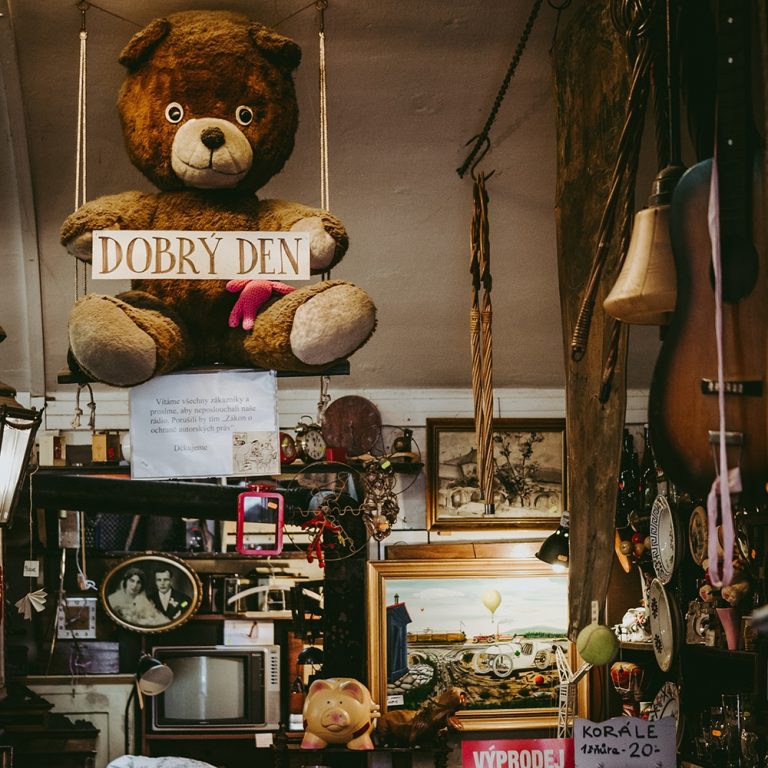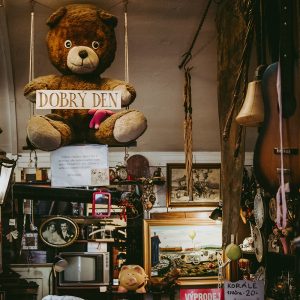 HOME > Sydney > Sydney Facts about the impact on the Sydney environment. The term "recycling" is something that we frequently hear. We're constantly reminded to be conscious of the environment, but do you really understand what recycling is? In
Read More »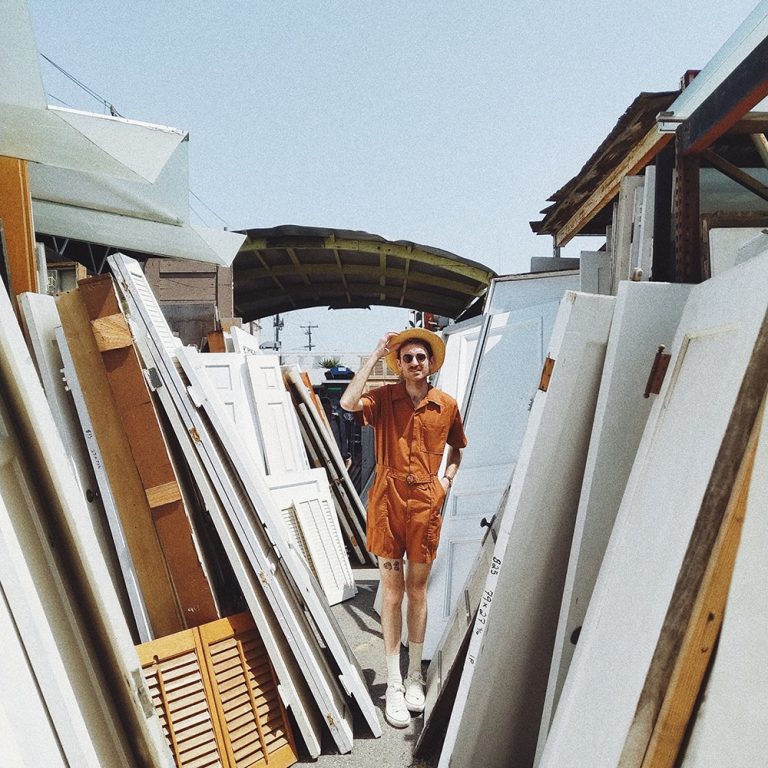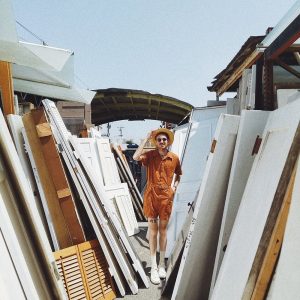 HOME > Sydney > Rockdale Facts about the effect on the Rockdale environment. The word "recycling" is something that we regularly hear. We are constantly reminded to know the environment, but you might not know what recycling is? Simply put,
Read More »