Skip hire Chatswood without the hassles @ Bunnings
That's really smart rubbish.

Skip bin hire that makes people happy in Chatswood and across Australia.
It's why over a thousand rubbish removal customers have reviewed our stellar service with a 5-star rating.
We're really sure you'll love our skip bins in Chatswood.
New to smart rubbish? We have you covered. We'll deliver it in 3 hours around Chatswood, you can change your order anytime, and even return the bin for free.

Order you skip bins online for delivery in just hours in Chatswood —where and when you want it.

When your skip bin hire plans unexpectedly change, so do we—and you'll get a free extension.

Change your mind about your skip hire —even after delivery—and we remove the bin with no fee.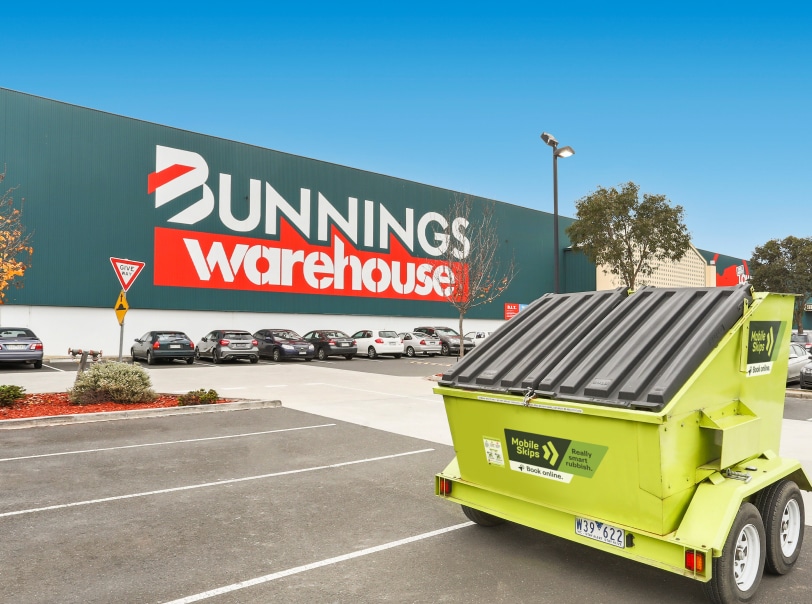 Two aussie brands walked into a carpark…
Not really. But we did partner with Bunnings to offer
Mobile Skips® in carparks all around Australia.
So if delivery's not your thing, you can
grab skip bins from Bunnings.
Smart rubbish removal starts here in Chatswood

Hire a skip online, 3-hour delivery in Chatswood, choose your ideal time-delivered on-time by friendly owner-operators.

Skip bin hire in Chatswood without permits, park anywhere, all rubbish, secure lids-change your booking anytime with no fees.

Chatswood skip bins at fixed-price, no surprises, big value-backed by national service and Bunnings.
Skip bins are not all created equal.
First we made really smart skip bins—then we made a service that's faster, fairer, and more flexible.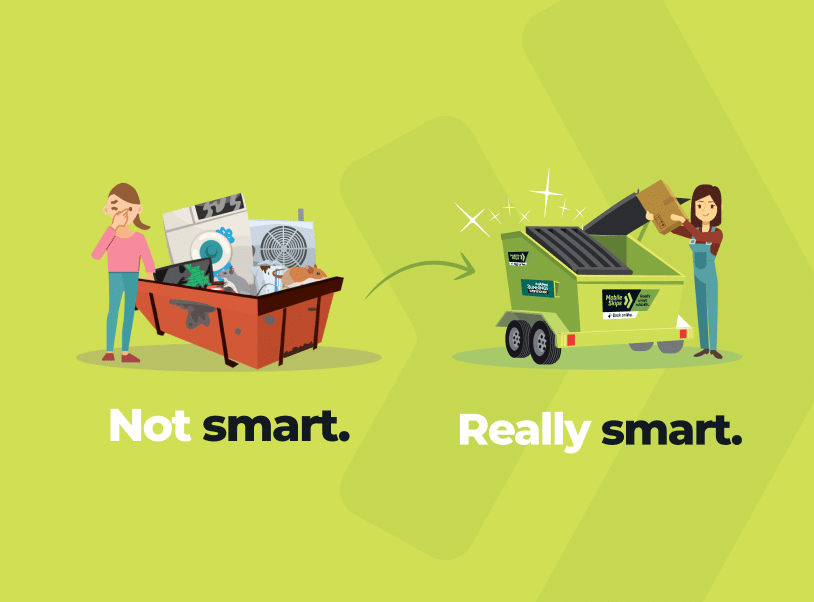 Hiring a skip shouldn't trash the planet.
Our rubbish removal is backed by environmentally responsible disposal—recycling instead of landfill.
We've partnered nationally with Bunnings including Bunnings Chatswood
We're affordbale, trustworthy, and in it for the long haul. That's why Bunnings choose us as official national skip bin hire partnersship and why our Mobile Skips are available for pickup all over the country.

Trade or commercial rubbish?
Our builders and trade customers get special treatment to make life easier.
Really smart rubbish makes clearing out a breeze.
Order online for a 3-hour delivery—you don't even have to be home during delivery.
From garage cleanouts to building rubbish, from household waste to green rubbish.
Street parking without permits, trailers save your driveway, and fit in garages and other tight spaces.
What makes our really smart skip bins tick?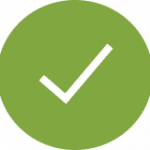 Really simple, really smart—our skip bins get into tight spaces with no driveway damage and no permits.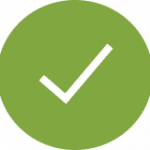 Lockable lids mean your skip bin is all yours—no hassles with random dumping or nosey neighbours!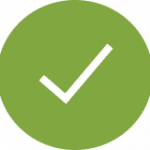 Don't let their neatness fool you—our 4 cubic meter skip bins take four full 6' x 4' trailer loads of rubbish.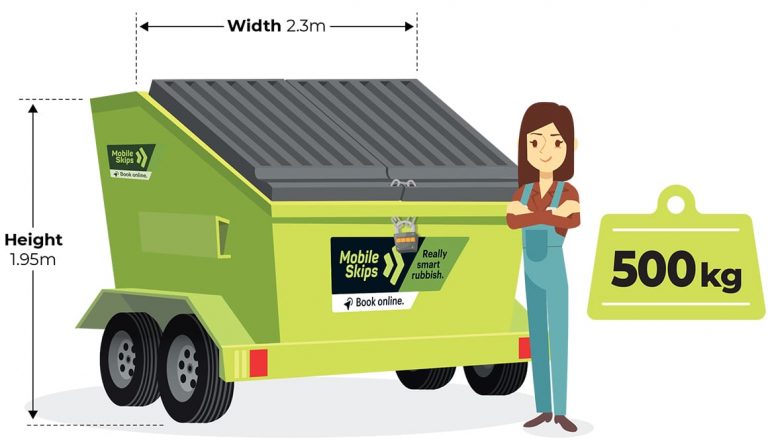 4 cubic metres : Standard skip bins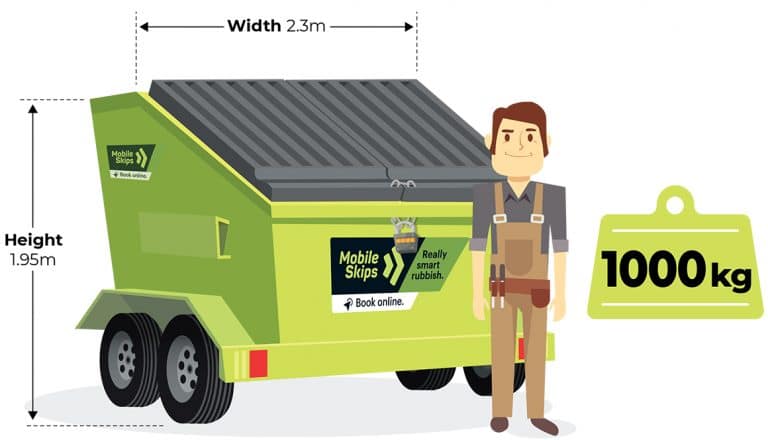 4 cubic metres : Heavy skip bins
Looking to clean up, need a skip bin to hire in Chatswood, Sydney
If you're looking to clean up your home, office or just have some rubbish you need to remove efficiently while being environmentally friendly then Mobile skips have the right skip bin hire solution for you.Forget having to wait around for a garbage collection service because we've just changed the way you look at skip bin hire.
Hiring Mobile Skip Bins, Sydney is the easiest and most efficient way to dispose of all your spring cleaning andhome renovation waste! At Mobile Skips, we can help you get rid of your rubbish problems quickly and with minimal effort.
Our garbage collection service will help ensure that your Australian home or work site remains neat,clean, and safe for all.
Yet, the most essential benefit skip bins offer is the maximum convenience! No more hauling around piles of rubbish in your personal truck. No more having to pay the regular pick up service to remove small chunks of it at a time. Instead, use the best trailer rental service out there.
Mobile Skips is the garbage collection service that will ensure your rubbish removal is a breeze!
Convenient and No Permit Hire Required!
Many Sydney councils require you to obtain a permit to place a skip bin on the road or land that is council-owned.
Our trailer rental service design means that our skip bins are mounted on registered trailers, which means they can be parked anywhere a car can be parked.
There are no additional charges, no council permits, and no hassle.
We take a range of waste types including domestic and common household waste
We're Environmentally Friendly!
Due to our innovative skip bin on a trailer, we can collaborate with the leading waste management services in NSW to dispose of your rubbish in the most sustainable way available.
All our rubbish removal partners use registered facilities to recycle, reuse or send waste to carbon catchment landfills where the gases from the waste are used to generate electricity and send it back to the grid. Despite our best intentions, rubbish cannot be 100% recycled or reused. In this instance, our partners use registered landfill stations to dispose of the waste in the least impactful way.
If you're looking for a waste removal service with a difference, you can't pass up Mobile Skips.
We are environmentally conscious.
We service the following suburbs in and around, Chatswood.
You can tow away our mobile skip bins to the following suburbs, else just order one for delivery
2000 BARANGAROO, 2000 DAWES POINT, 2000 HAYMARKET, 2000 MILLERS POINT, 2000 PARLIAMENT HOUSE, 2000 SYDNEY, 2000 SYDNEY SOUTH, 2000 THE ROCKS, 2006 SYDNEY UNIVERSITY, 2006 THE UNIVERSITY OF SYDNEY, 2007 BROADWAY, 2007 ULTIMO, 2008 CHIPPENDALE, 2008 DARLINGTON, 2009 PYRMONT, 2010 DARLINGHURST, 2010 SURRY HILLS, 2011 ELIZABETH BAY, 2011 POTTS POINT, 2011 RUSHCUTTERS BAY, 2011 WOOLLOOMOOLOO, 2015 ALEXANDRIA, 2015 BEACONSFIELD, 2015 EVELEIGH, 2016 REDFERN, 2017 WATERLOO, 2017 WATERLOO DC, 2017 ZETLAND, 2018 EASTLAKES, 2018 ROSEBERY, 2021 CENTENNIAL PARK, 2021 MOORE PARK, 2021 PADDINGTON, 2022 BONDI JUNCTION, 2022 QUEENS PARK, 2023 BELLEVUE HILL, 2024 BRONTE, 2024 WAVERLEY, 2025 WOOLLAHRA, 2026 BONDI, 2026 BONDI BEACH, 2026 NORTH BONDI, 2026 TAMARAMA, 2027 DARLING POINT, 2027 EDGECLIFF, 2027 HMAS RUSHCUTTERS, 2027 POINT PIPER, 2028 DOUBLE BAY, 2029 ROSE BAY, 2030 DOVER HEIGHTS, 2030 HMAS WATSON, 2030 ROSE BAY NORTH, 2030 VAUCLUSE, 2030 WATSONS BAY, 2033 KENSINGTON, 2037 FOREST LODGE, 2037 GLEBE, 2038 ANNANDALE, 2039 ROZELLE, 2040 LEICHHARDT, 2040 LILYFIELD, 2041 BALMAIN, 2041 BALMAIN EAST, 2041 BIRCHGROVE, 2042 ENMORE, 2042 NEWTOWN, 2043 ERSKINEVILLE, 2044 ST PETERS, 2044 ST PETERS DC, 2044 SYDENHAM, 2044 TEMPE, 2045 HABERFIELD, 2046 ABBOTSFORD, 2046 CANADA BAY, 2046 CHISWICK, 2046 FIVE DOCK, 2046 RODD POINT, 2046 RUSSELL LEA, 2046 WAREEMBA, 2047 DRUMMOYNE, 2048 STANMORE, 2048 WESTGATE, 2049 LEWISHAM, 2049 PETERSHAM, 2049 PETERSHAM NORTH, 2050 CAMPERDOWN, 2050 MISSENDEN ROAD, 2060 HMAS PLATYPUS, 2060 HMAS WATERHEN, 2060 LAVENDER BAY, 2060 MCMAHONS POINT, 2060 NORTH SYDNEY, 2060 NORTH SYDNEY SHOPPINGWORLD, 2060 WAVERTON, 2060 NORTH SYDNEY SHOPPING WORLD, 2061 KIRRIBILLI, 2061 MILSONS POINT, 2062 CAMMERAY, 2063 NORTHBRIDGE, 2064 ARTARMON, 2065 CROWS NEST, 2065 CROWS NEST DC, 2065 GREENWICH, 2065 NAREMBURN, 2065 ROYAL NORTH SHORE HOSPITAL, 2065 ST LEONARDS, 2065 WOLLSTONECRAFT, 2066 LANE COVE, 2066 LANE COVE DC, 2066 LANE COVE NORTH, 2066 LANE COVE WEST, 2066 LINLEY POINT, 2066 LONGUEVILLE, 2066 NORTHWOOD, 2066 RIVERVIEW, 2067 CHATSWOOD, 2067 CHATSWOOD DC, 2067 CHATSWOOD WEST, 2068 CASTLECRAG, 2068 MIDDLE COVE, 2068 NORTH WILLOUGHBY, 2068 WILLOUGHBY, 2068 WILLOUGHBY EAST, 2068 WILLOUGHBY NORTH, 2069 CASTLE COVE, 2069 ROSEVILLE, 2069 ROSEVILLE CHASE, 2070 EAST LINDFIELD, 2070 LINDFIELD, 2070 LINDFIELD WEST, 2071 EAST KILLARA, 2071 KILLARA, 2072 GORDON, 2073 PYMBLE, 2073 WEST PYMBLE, 2074 NORTH TURRAMURRA, 2074 SOUTH TURRAMURRA, 2074 TURRAMURRA, 2074 WARRAWEE, 2075 ST IVES, 2075 ST IVES CHASE, 2076 NORMANHURST, 2076 NORTH WAHROONGA, 2076 WAHROONGA, 2077 ASQUITH, 2077 HORNSBY, 2077 HORNSBY HEIGHTS, 2077 WAITARA, 2086 FRENCHS FOREST, 2086 FRENCHS FOREST EAST, 2087 FORESTVILLE, 2087 KILLARNEY HEIGHTS, 2088 MOSMAN, 2088 SPIT JUNCTION, 2088 The Spit2089 KURRABA POINT, 2089 NEUTRAL BAY, 2089 NEUTRAL BAY JUNCTION, 2090 CREMORNE, 2090 CREMORNE JUNCTION, 2090 CREMORNE POINT, 2092 SEAFORTH, 2092 HMAS PENGUIN, 2093 BALGOWLAH, 2093 BALGOWLAH HEIGHTS, 2093 CLONTARF, 2093 MANLY VALE, 2093 NORTH BALGOWLAH, 2094 FAIRLIGHT, 2095 MANLY, 2095 MANLY EAST, 2096 CURL CURL, 2096 FRESHWATER, 2096 QUEENSCLIFF, 2096 HARBORD, 2097 COLLAROY PLATEAU, 2100 ALLAMBIE HEIGHTS, 2100 BEACON HILL, 2100 BROOKVALE, 2100 NORTH MANLY, 2100 OXFORD FALLS, 2100 WARRINGAH MALL, 2100 COWAN, 2110 HUNTERS HILL, 2110 WOOLWICH, 2111 BORONIA PARK, 2111 GLADESVILLE, 2111 HENLEY, 2111 HUNTLEYS COVE, 2111 HUNTLEYS POINT, 2111 MONASH PARK, 2111 TENNYSON POINT, 2112 DENISTONE EAST, 2112 PUTNEY, 2112 RYDE, 2113 BLENHEIM ROAD, 2113 EAST RYDE, 2113 MACQUARIE CENTRE, 2113 MACQUARIE PARK, 2113 NORTH RYDE, 2114 DENISTONE, 2114 DENISTONE WEST, 2114 MEADOWBANK, 2114 MELROSE PARK, 2114 WEST RYDE, 2115 ERMINGTON, 2116 RYDALMERE, 2117 DUNDAS, 2117 DUNDAS VALLEY, 2117 OATLANDS, 2117 TELOPEA, 2118 CARLINGFORD, 2118 CARLINGFORD COURT, 2118 CARLINGFORD NORTH, 2118 KINGSDENE, 2119 BEECROFT, 2119 CHELTENHAM, 2120 PENNANT HILLS, 2120 THORNLEIGH, 2120 WESTLEIGH, 2121 EPPING, 2121 NORTH EPPING, 2122 EASTWOOD, 2122 MARSFIELD, 2125 WEST PENNANT HILLS, 2125 Pennant Hills2127 NEWINGTON, 2127 SYDNEY OLYMPIC PARK, 2127 WENTWORTH POINT, 2127 Homebush Bay2128 SILVERWATER, 2130 SUMMER HILL, 2131 ASHFIELD, 2132 CROYDON, 2133 CROYDON PARK, 2133 ENFIELD SOUTH, 2134 BURWOOD, 2134 BURWOOD NORTH, 2135 STRATHFIELD, 2136 BURWOOD HEIGHTS, 2136 ENFIELD, 2136 STRATHFIELD SOUTH, 2137 BREAKFAST POINT, 2137 CABARITA, 2137 CONCORD, 2137 MORTLAKE, 2137 NORTH STRATHFIELD, 2138 CONCORD WEST, 2138 CONCORD WEST DC, 2138 LIBERTY GROVE, 2138 RHODES, 2140 HOMEBUSH, 2140 HOMEBUSH SOUTH, 2140 HOMEBUSH WEST, 2141 BERALA, 2141 LIDCOMBE, 2141 LIDCOMBE NORTH, 2141 ROOKWOOD, 2193 ASHBURY, 2193 CANTERBURY, 2193 HURLSTONE PARK, 2203 DULWICH HILL, 2204 MARRICKVILLE, 2204 MARRICKVILLE METRO, 2204 MARRICKVILLE SOUTH
Pickup up a Mobile Skips within 5kms, see store locations.
Check out related information for rubbish removal in Chatswood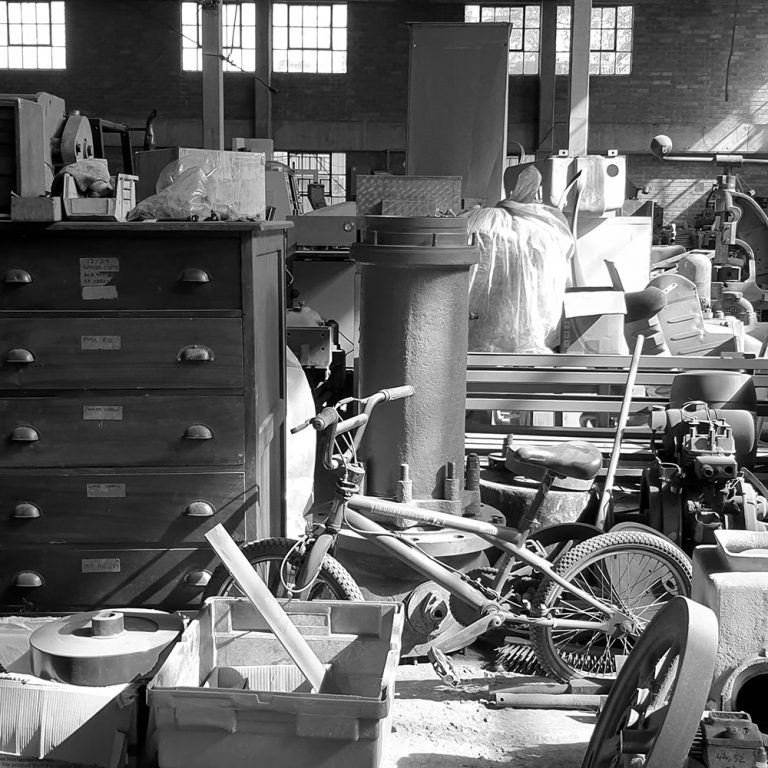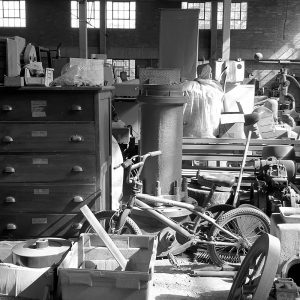 HOME > Sydney > Chatswood Facts about the effect on the Chatswood environment. The word "recycling" is something which we regularly hear. We are always reminded to be conscious of the environment, but do you really understand what recycling is?
Read More »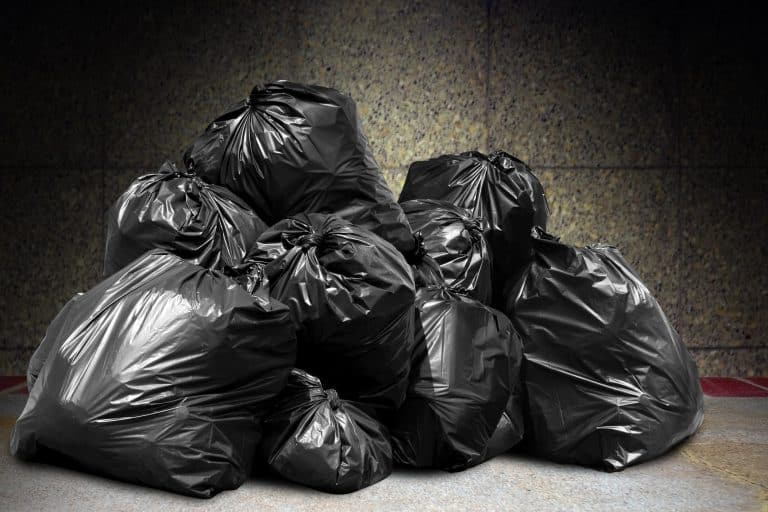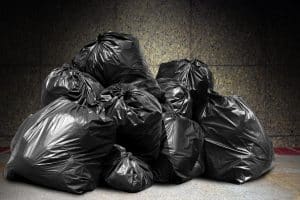 HOME > Sydney > Chatswood What you need to know before using skip bins in Chatswood in ! When you have got a significant amount of  waste to get rid of, booking Skip bins in Chatswood is the most suitable
Read More »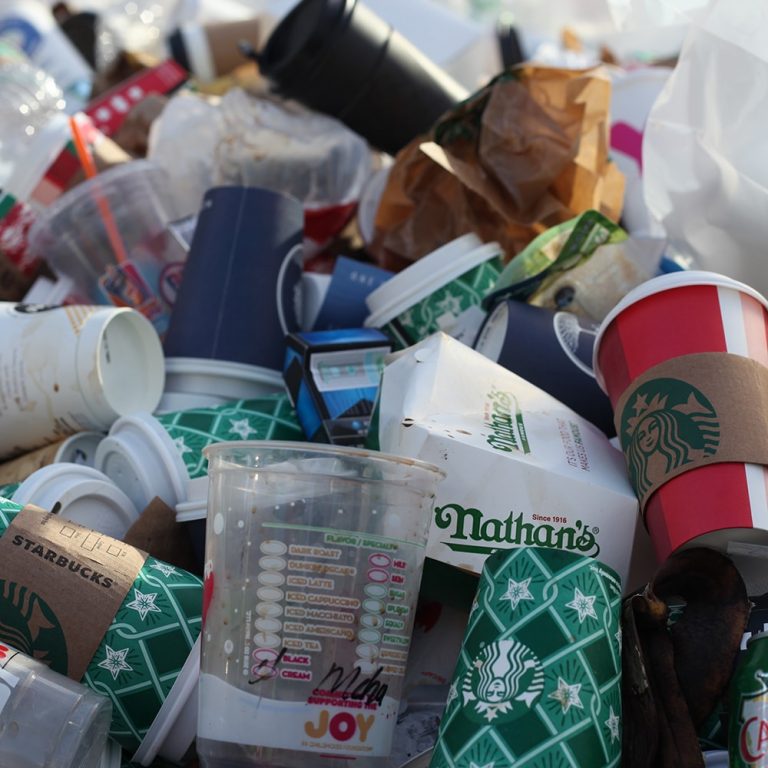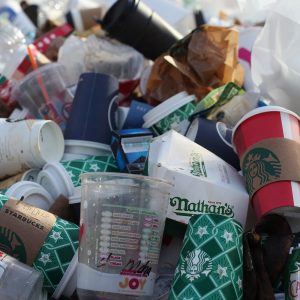 HOME > Sydney > Chatswood 9 Ideas for Chatswood to fill different skip bin sizes in and around Chatswood  – . There's a selection of different skip bin dimensions available for your different waste minimisation requirements. For instance, we offer
Read More »