Skip bin hire Malaga without the hassles @ Bunnings
That's really smart rubbish.

Skip bin hire that makes people happy in Malaga and across Australia.
It's why over a thousand rubbish removal customers have reviewed our stellar service with a 5-star rating.
We're really sure you'll love our skip bins in Malaga.
New to smart rubbish? We have you covered. We'll deliver it in 3 hours around Malaga, you can change your order anytime, and even return the bin for free.

Order you skip bins online for delivery in just hours in Malaga —where and when you want it.

When your skip bin hire plans unexpectedly change, so do we—and you'll get a free extension.

Change your mind about your skip hire —even after delivery—and we remove the bin with no fee.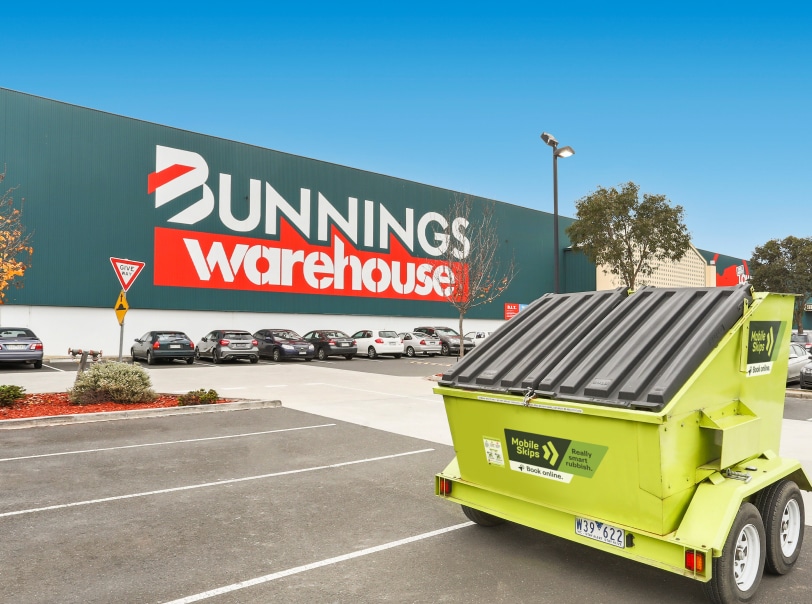 Two aussie brands walked into a carpark…
Not really. But we did partner with Bunnings to offer
Mobile Skips® in carparks all around Australia.
So if delivery's not your thing, you can
grab skip bins from Bunnings.
Smart rubbish removal starts here in Malaga

Hire a skip online, 3-hour delivery in Malaga, choose your ideal time-delivered on-time by friendly owner-operators.

Skip bin hire in Malaga without permits, park anywhere, all rubbish, secure lids-change your booking anytime with no fees.

Malaga skip bins at fixed-price, no surprises, big value-backed by national service and Bunnings.
Skip bins are not all created equal.
First we made really smart skip bins—then we made a service that's faster, fairer, and more flexible.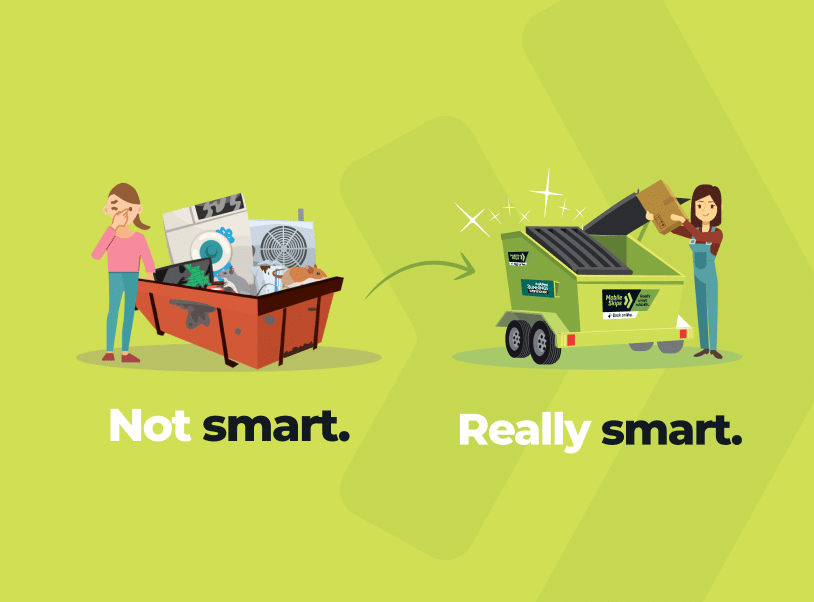 Hiring a skip shouldn't trash the planet.
Our rubbish removal is backed by environmentally responsible disposal—recycling instead of landfill.
We've partnered nationally with Bunnings including Bunnings Malaga
We're affordbale, trustworthy, and in it for the long haul. That's why Bunnings choose us as official national skip bin hire partnersship and why our Mobile Skips are available for pickup all over the country.

Trade or commercial rubbish?
Our builders and trade customers get special treatment to make life easier.
Really smart rubbish makes clearing out a breeze.
Order online for a 3-hour delivery—you don't even have to be home during delivery.
From garage cleanouts to building rubbish, from household waste to green rubbish.
Street parking without permits, trailers save your driveway, and fit in garages and other tight spaces.
What makes our really smart skip bins tick?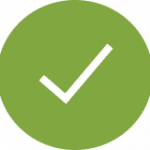 Really simple, really smart—our skip bins get into tight spaces with no driveway damage and no permits.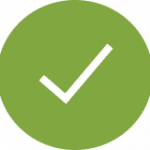 Lockable lids mean your skip bin is all yours—no hassles with random dumping or nosey neighbours!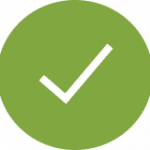 Don't let their neatness fool you—our 4 cubic meter skip bins take four full 6' x 4' trailer loads of rubbish.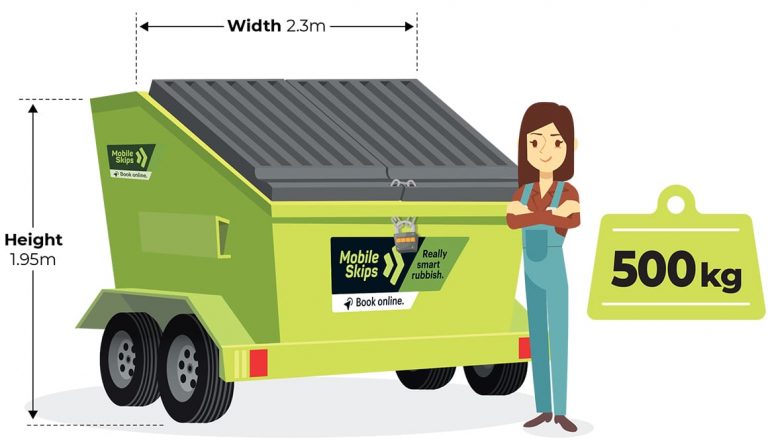 4 cubic metres : Standard skip bins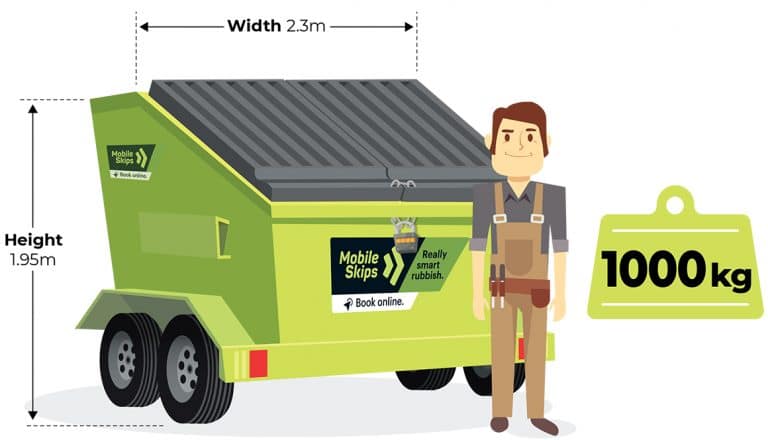 4 cubic metres : Heavy skip bins
Looking to clean up, need a skip bin to hire in Malaga, Perth
If you're looking to clean up your home, office or just have some rubbish you need to remove efficiently while being environmentally friendly then Mobile skips have the right skip bin hire solution for you. Forget having to wait around for a garbage collection service because we've just changed the way you look at skip bin hire.
Hiring Mobile Skip Bins, Perth, is the easiest and most efficient way to dispose of all your spring cleaning andhome renovation waste! At Mobile Skips, we can help you get rid of your rubbish problems quickly and with minimal effort.
Our garbage collection service will help ensure that your Australian home or work site remains neat,clean, and safe for all.
Yet, the most essential benefit skip bins offer is the maximum convenience! No more hauling around piles of rubbish in your personal truck. No more having to pay the regular pick up service to remove small chunks of it at a time. Instead, use the best trailer rental service out there.
Mobile Skips is the garbage collection service that will ensure your rubbish removal is a breeze!
Convenient and No Permit Hire Required!
Many Perth councils require you to obtain a permit to place a skip bin on the road or land that is council-owned.
Our trailer rental service design means that our skip bins are mounted on registered trailers, which means they can be parked anywhere a car can be parked.
There are no additional charges, no council permits, and no hassle.
We take a range of waste types including domestic and common household waste
We're Environmentally Friendly!
Due to our innovative skip bin on a trailer, we can collaborate with the leading waste management services in Perth to dispose of your rubbish in the most sustainable way available.
All our rubbish removal partners use registered facilities to recycle, reuse or send waste to carbon catchment landfills where the gases from the waste are used to generate electricity and send it back to the grid. Despite our best intentions, rubbish cannot be 100% recycled or reused. In this instance, our partners use registered landfill stations to dispose of the waste in the least impactful way.
If you're looking for a waste removal service with a difference, you can't pass up Mobile Skips.
We are environmentally conscious.
We service the following suburbs in and around, Malaga.
You can tow away our mobile skip bins to the following suburbs, else just order one for delivery
6000 CITY DELIVERY CENTRE, 6000 PERTH, 6000 PERTH GPO, 6003 HIGHGATE, 6003 NORTHBRIDGE, 6004 EAST PERTH, 6005 KINGS PARK, 6005 WEST PERTH, 6007 LEEDERVILLE, 6007 WEST LEEDERVILLE, 6008 DAGLISH, 6008 SHENTON PARK, 6008 SUBIACO, 6008 SUBIACO EAST, 6014 FLOREAT, 6014 JOLIMONT, 6014 WEMBLEY, 6016 GLENDALOUGH, 6016 MOUNT HAWTHORN, 6017 HERDSMAN, 6017 OSBORNE PARK, 6017 OSBORNE PARK DC, 6017 Tuart Hill, 6018 CHURCHLANDS, 6018 DOUBLEVIEW, 6018 GWELUP, 6018 GWELUP DC, 6018 INNALOO, 6018 KARRINYUP, 6018 WOODLANDS, 6019 SCARBOROUGH, 6019 WEMBLEY DOWNS, 6020 CARINE, 6020 MARMION, 6020 NORTH BEACH, 6020 SORRENTO, 6020 WATERMANS BAY, 6021 BALCATTA, 6021 STIRLING, 6022 HAMERSLEY, 6023 DUNCRAIG, 6023 Glengarry, 6024 GREENWOOD, 6024 WARWICK, 6025 CRAIGIE, 6025 HILLARYS, 6025 KALLAROO, 6025 PADBURY, 6025 Whitfords6026 KINGSLEY, 6026 WOODVALE, 6050 COOLBINIA, 6050 MENORA, 6050 MOUNT LAWLEY, 6051 MAYLANDS, 6052 BEDFORD, 6052 INGLEWOOD, 6053 BAYSWATER, 6054 ASHFIELD, 6054 BASSENDEAN, 6054 EDEN HILL, 6054 KIARA, 6054 LOCKRIDGE, 6055 BRABHAM, 6055 CAVERSHAM, 6055 DAYTON, 6055 GUILDFORD, 6055 HAZELMERE, 6055 HENLEY BROOK, 6055 SOUTH GUILDFORD, 6055 WEST SWAN, 6056 BASKERVILLE, 6056 BELLEVUE, 6056 BOYA, 6056 GREENMOUNT, 6056 HELENA VALLEY, 6056 HERNE HILL, 6056 JANE BROOK, 6056 KOONGAMIA, 6056 MIDDLE SWAN, 6056 MIDLAND, 6056 MIDVALE, 6056 MILLENDON, 6056 RED HILL, 6056 STRATTON, 6056 SWAN VIEW, 6056 VIVEASH, 6056 WOODBRIDGE, 6056 Green Mount6056 middleswan6059 DIANELLA, 6060 JOONDANNA, 6060 TUART HILL, 6060 YOKINE, 6060 YOKINE SOUTH, 6061 BALGA, 6061 MIRRABOOKA, 6061 NOLLAMARA, 6061 WESTMINSTER, 6062 EMBLETON, 6062 MORLEY, 6062 NORANDA, 6063 BEECHBORO, 6063 BENNETT SPRINGS, 6063 Bennet Springs6064 ALEXANDER HEIGHTS, 6064 GIRRAWHEEN, 6064 KOONDOOLA, 6064 MARANGAROO, 6065 ASHBY, 6065 DARCH, 6065 HOCKING, 6065 KINGSWAY, 6065 LANDSDALE, 6065 MADELEY, 6065 PEARSALL, 6065 SINAGRA, 6065 TAPPING, 6065 WANGARA, 6065 WANGARA DC, 6065 WANNEROO, 6065 Gnangara6066 BALLAJURA, 6069 AVELEY, 6069 BELHUS, 6069 BRIGADOON, 6069 ELLENBROOK, 6069 THE VINES, 6069 UPPER SWAN, 6090 MALAGA, 6100 BURSWOOD, 6100 LATHLAIN, 6100 VICTORIA PARK, 6101 CARLISLE, 6101 CARLISLE NORTH, 6101 CARLISLE SOUTH, 6101 EAST VICTORIA PARK, 6103 RIVERVALE, 6104 ASCOT, 6104 BELMONT, 6104 REDCLIFFE, 6105 CLOVERDALE, 6105 KEWDALE, 6105 PERTH AIRPORT, 6151 KENSINGTON, 6151 SOUTH PERTH, 6151 SOUTH PERTH ANGELO ST
Pickup up a Mobile Skips within 5kms, see store locations.
Check out related information for rubbish removal in Malaga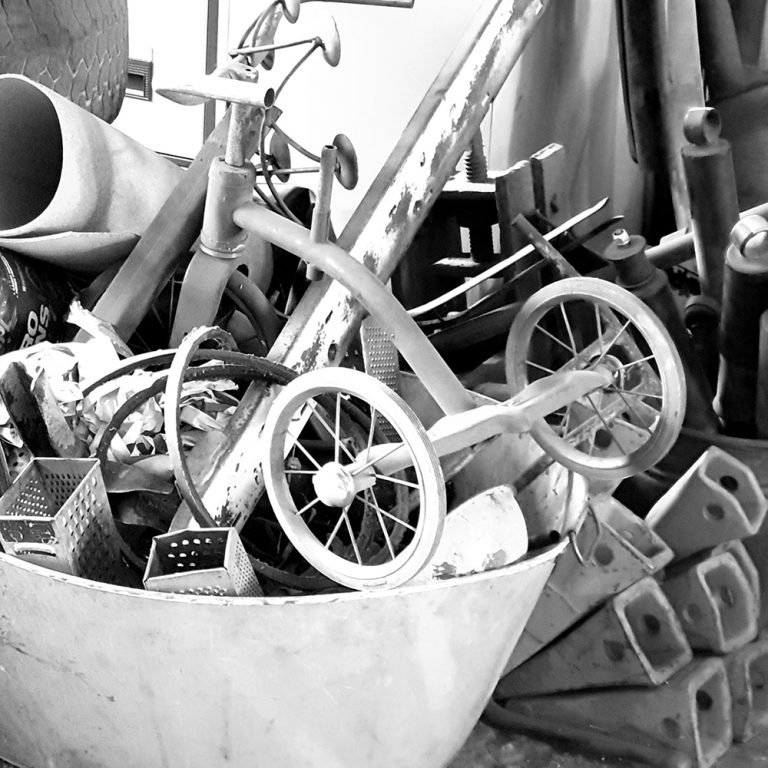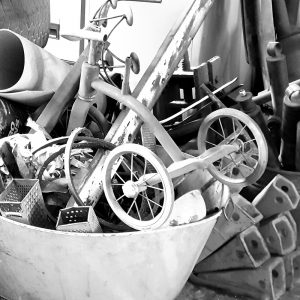 HOME > Perth > Malaga What you need to know before using skip bins in Malaga in ! When you've got a significant amount of  waste to get rid of, booking Skip bins in Malaga is the most convenient alternative.
Read More »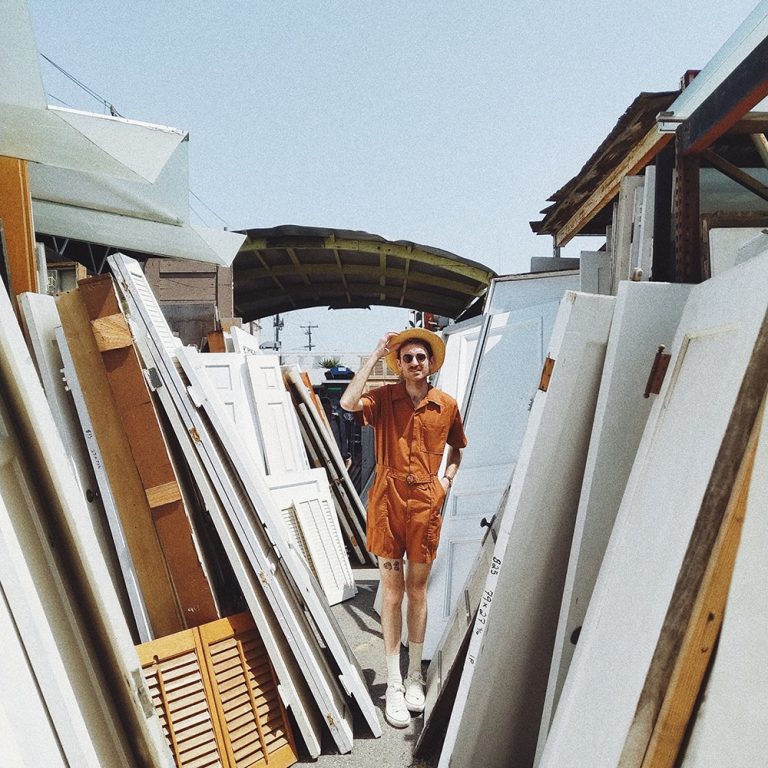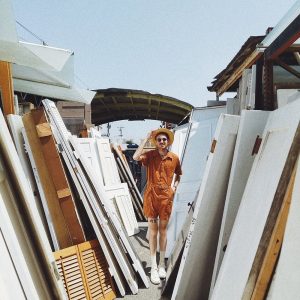 HOME > Perth > Malaga Facts about the effect on the Malaga environment. The word "recycling" is something which we frequently hear. We're always reminded to know the environment, but do you really understand what recycling is? In other words,
Read More »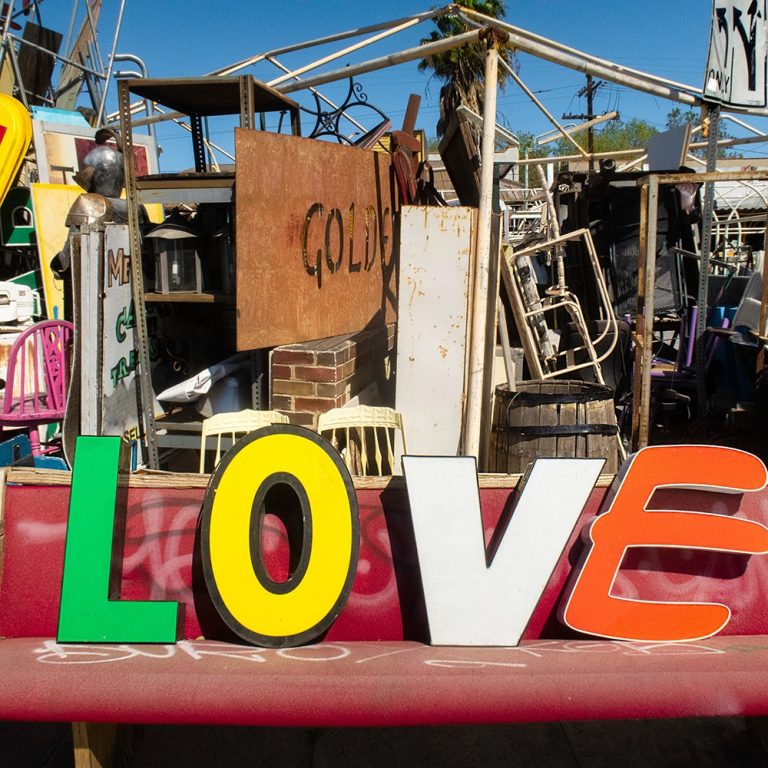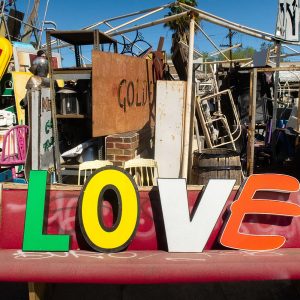 HOME > Perth > Malaga 9 Tips for Malaga to fill different skip bin sizes in and around Swan  – . There's a selection of different skip bin dimensions available for your different waste minimisation needs. For example, we offer
Read More »